After graduating from Stanford University, Ben Chan quickly moved into a successful career as an investment banker and Wall Street trader...
But it is as COO of creative marketplace Envato that he has really stood out from the pack. The Melbourne-based digital start-up has quickly become the go-to hub for businesses looking to hire freelance designers, photographers, videographers and more Ė with a community of more than eight million users. We speak to the digital pioneer about his unlikely early ambitions, juggling his workload, and the best advice heís received along the way.
Letís start at the beginning. What did you want to be when you were growing up?
I actually wanted to be a fighter pilot! Top Gun Ė so my parents said that I could join the military after I finished university. But after I graduated, I guess I forgot.
Besides those Tom Cruise ambitions, was business always on the cards?
Growing up, I always saw myself in the business world. Something about working with a lot of people, working on hard problems, and in a fast-paced environment. I also liked that business was more of a meritocracy than many industries.
Whatís an average day like for you, as COO of Envato?
Thereís really no average day! But I start off the day checking my dashboards to see how what our business units and community generated in revenue overnight, then I think about the most important thing for me to focus on for that day. Then most of the day is talking with staff to help them achieve our companyís goals, which might come in the form of problem solving, providing guidance, or helping to think through how we can best serve the customer and community.
What do you find most rewarding about your role at Envato?
I love working with all the different functions in our company. As my role oversees the companyís operations, I enjoy working with all the folks in each unit whom are experts in their fields. Itís a joy to learn from each of them and to help where I can.
And whatís the most challenging aspect?
Being a COO must come with a lot of pressure. How do you deal with that responsibility?
Who are some of the business figures you take inspiration from?
The founder of my company, Collis Taíeed, is somebody Iím constantly inspired by. Heís super entrepreneurial, very strategic, thinks about multiple viewpoints, and makes very intuitive decisions. I feel very fortunate to be able to work with him on a regular basis, and try to learn as much as I can from him.
How important has it been to have mentors during your career?
Mentors have been a critical part of my career. They provide external guidance, and are vested in my career. I catch-up with my mentors on a quarterly basis to ask for their guidance and outside-in observations. I believe having a third-party view and a sounding board is extremely beneficial.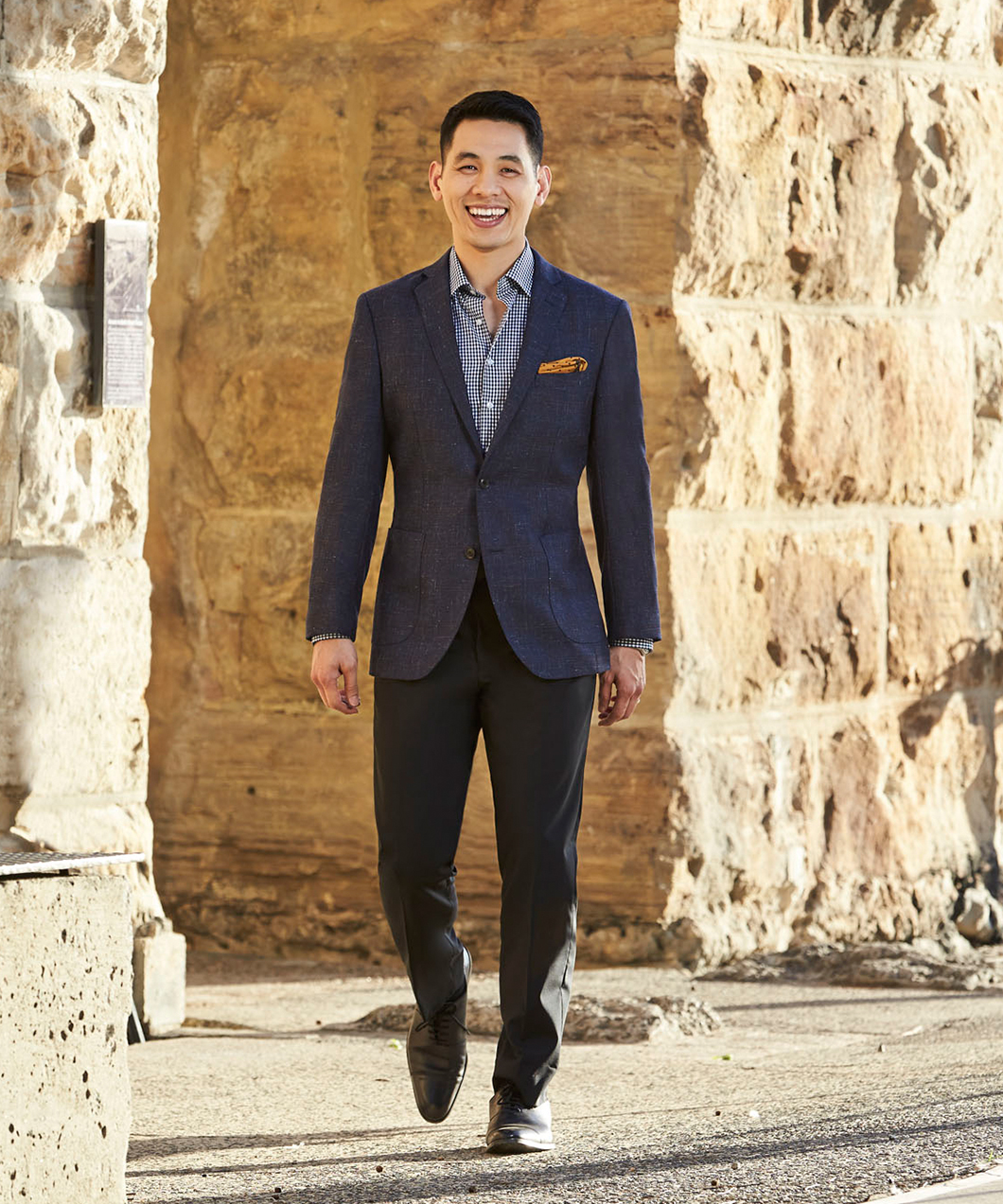 What qualities do you think make a good business mentor?
The first quality is that the mentor is familiar with the journey in front of you. It will be unlikely that the path is exactly the same, but hopefully there will be similar characteristics. Another is that the mentor is able to tell it like it is. They need to be able to provide some hard messages, to help guide you through the problems you might be facing and overcome them.
Tell me the most important thing youíve learned on the job you canít learn in the class room?
I think the biggest thing Iíve learned on the job is how to better engage in difficult conversations. As a company is made up of many different individuals, having a crucial conversation with staff is an important skill, and one that you canít necessarily apply the same template for each person. I found Iíve needed to modify my style depending on the person Iím engaging with, and have learned what works and more importantly what doesnít work.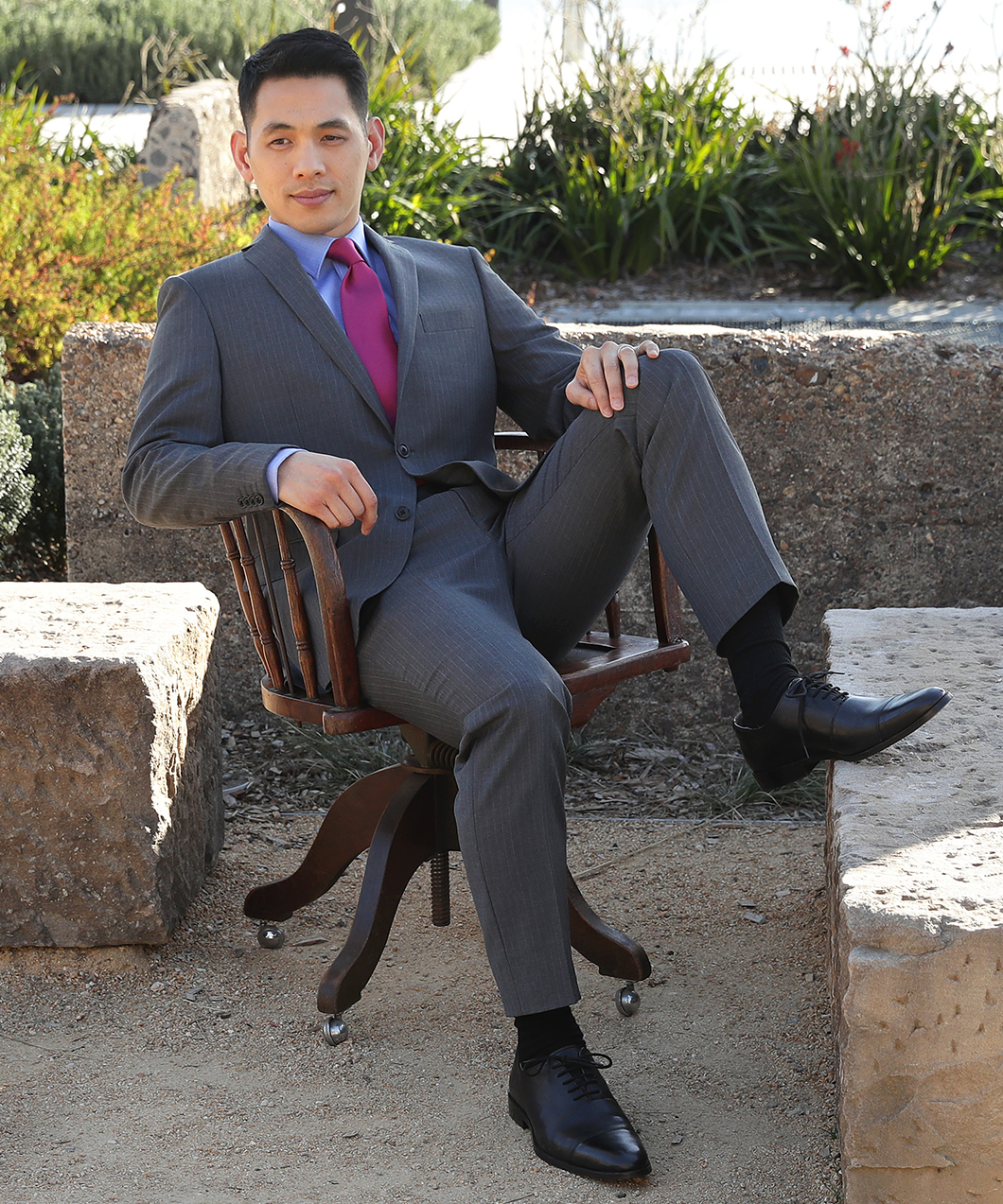 How would you describe your everyday look?
Dressed-up casual. As I work in a digital startup, we tend to dress it down a bit. So I prefer to wear a button up shirt with casual pants, and I like to have a bit of colour to contrast from the Melbourne black Ė reds, pinks, blues and so on.
Do you think a good suit makes a difference to how you come across?
I think a good suit definitely makes a difference in the impression you make on others. I find that cut is as important as the material. And matching your attire from top to toe is also a consideration. One of my early mentors would often have matching socks and tie, which I thought was a fancy touch!
Are you involved in any charity initiatives?
As a business, we donate to many Australian charities, both on a monthly basis and on an events-based basis. Itís a big part of our company culture to give back to the community. We find it rewarding because we can directly contribute back to the community that we grew up in or are currently in. I believe itís our human obligation.
Whatís the best business advice youíve been given?
Focus on people, strategy, and values Ė all other things are details.
What do you think the biggest misconception about your job is?
Most people who ask me about my job actually arenít sure what my job consists of. Iím focused on working with people around me, striving for the goals weíve all aligned on, and problem solving issues that the team encounters.
If you could go back and tell yourself one thing what would it be?
If I could give myself advice when I just started my first job, it would be ďDonít be in such a rush!Ē
What qualities make a great entrepreneur?
I think a great entrepreneur is somebody that is able to translate an idea into something that many customers will want on an ongoing basis, and to do that repeatedly and rapidly.
What would you tell someone who wants to follow in your footsteps?
Each person should find their own path. I think itís the best way to learn, grow, and be motivated. Itís best to tell your own story!
Posted on January 15, 2019