His story has never been standard. As one of the youngest ever to graduate from the Stanford Executive Program...
Country Victorian-born Stuart B Richardson started his first company, an advisory business working on complex and high-stakes projects in Defence, straight out of university. His story has never been standard. That university was the exclusive Australian Defence Force Academy where he pursued his childhood dream to be a fast-jet pilot, with his education culminating as one of the youngest ever to graduate from the Stanford Executive Program - amongst the worldís most distinguished business courses. From there Richardson has advanced Australiaís startup ecosystem, founding and scaling successful tech companies from EQUiEM, Clover.com.au, York Butter Factory (YBF) and Hoist, to early-stage venture fund, Adventure Capital. This investment firm has allowed Richardson to both launch and support dozens of next generation tech entrepreneurs, including electric motor company Axiflux, and disruptive enterprise SaaS companies Alkhemy, Donesafe, OmnyStudio and Peazie. Richardsonís career is a lesson in working hard, trusting your instincts and enjoying the ride.
Whatís an average day like for you?
Average is not a way I would describe my days due to the frenetic pace of the startup world, but I typically wake up at 5:40am and catch up on what has been happening around the world and fit in some exercise. Then itís into YBF to kick-start my day. Working out of a unique environment like YBF means that I get to see the startup world in action with collaboration, partnerships and new companies created right by my desk. At the end of the day, I try to find time to recharge on the couch, with a glass of wine or two!
Canít blame you. Do you have any key productivity rules for the office?
Make sure you leave time to think and reflect. If you completely fill the day, youíll get stuck in the doing and struggle to be present. It also facilitates the opportunity for focus work, and those serendipitous connections and conversations through which magic seems to happen.
For sure. What is the biggest waste of time?
Being in the office to just be seen.
Is there such a thing as work/life balance?
I think work/life balance is a myth Ė itís more about creating a healthy and sustainable rhythm, which doesnít attempt to completely segregate work and life.
Say weíre looking to start our own business. What advice would you give us?
You have to be passionate about what you are doing Ė itís non-negotiable.
And how about you Ė whatís the best advice youíve been given?
Learn to trust your instincts. With so much complexity, you will never have perfect information or context, which is where your intuition has to be developed and trusted.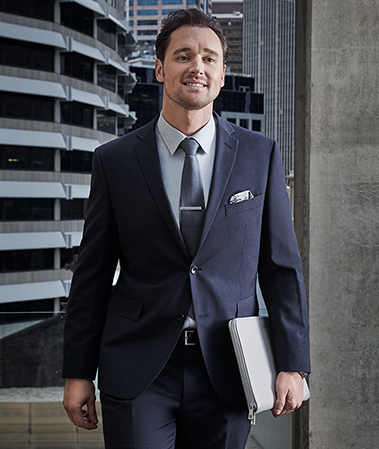 What's the greatest business decision you've made?
To start my own business pretty much straight out of university.
And the worst?
In investing, it may have been passing on the seed round of graphic design tool Canva Ė now valued at hundreds of millions! That said, Iím confident those same resources will enjoy similar returns in the longer run.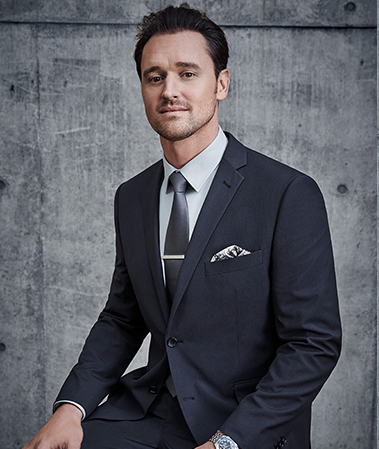 What qualities make a good mentor, in your mind?
When assessing mentors, you should be looking for both quality and relevance of their personal experience. And besides that, a mentor really needs to be an effective listener.
Youíre a busy man, but what do you like to do when youíre not working?
Cycling, kitesurfing, skiing and Ė when I have more time Ė flying. Iím also excited to make my own wine in the near future, too. Hobbies are so important as they take me outside and require me to focus on something else. My English Setter puppies are also a fantastic distraction and pleasure to have around!
Tell the truth Ė do you ever really switch off?
To be honest, itís really difficult to switch off with businesses and stakeholders spread across almost all time zones of the world. Itís something that I have been working on, using float/sensory deprivation tanks to meditate, or making sure I exercise, kiteboard and cycle as much as possible. As to checking email Ė itís safe to say that I am never too far from my phone.
Youíve already achieved so much. But whatís next for you?
Weíre making some key new executive hires to lead YBF into the future and to fulfil its global potential. These hires mean I can focus on our next phase of creating, supporting and scaling more disruptive businesses internationally.
Letís talk fashion. Whatís your standard nine-to-five look?
Depends on what Iím doing and who Iím meeting with. I like well fitted classics, from chinos or jeans and a collared shirt, with a blazer, through to a beautifully tailored suit for the boardroom Ė whatever it is you need to be comfortable in what youíre wearing.
And what about on the weekends?
I keep things relaxed and casual, so youíll find me in mostly in jeans and t-shirts.
Do you have any style icons?
James Dean for the casual and Harvey Specter [played by actor Gabriel Macht in TV series Suits] for dressing it up.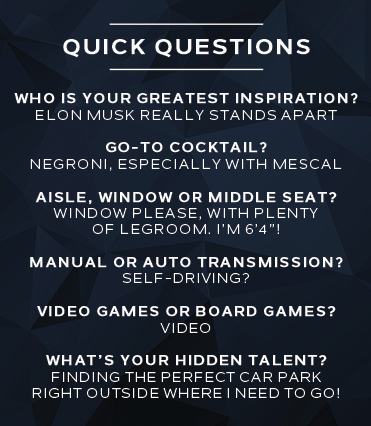 Posted on January 17, 2018