What's most extraordinary about Scotty James' career is not simply that the four-time World Champion is already one of the country's most accomplished athletes, but that he has been competing at an international level for almost a decade...
James was just 14 when he took part in the 2008 Europa World Cup in Switzerland. Now, with two World Championship gold medals under his belt, the world number-one can add an Olympic bronze medal and leading the Australian team at the 2018 Winter Olympics to his list of accomplishments.
What did you want to do when you were growing up?
Be the best snowboarder in the world. My dad is a passionate snowboarder – we grew up going to the snow a lot as a family and I fell in love with it.
Though is it fair to say snowboarding is not the most natural choice for an Aussie?
I think it's easy to limit yourself being an Australian in a sport like snowboarding. It's not easily accessible but, if the drive is there, then it is more than possible. I hope my road can reflect that for anyone who wants to pursue winter sport as a career.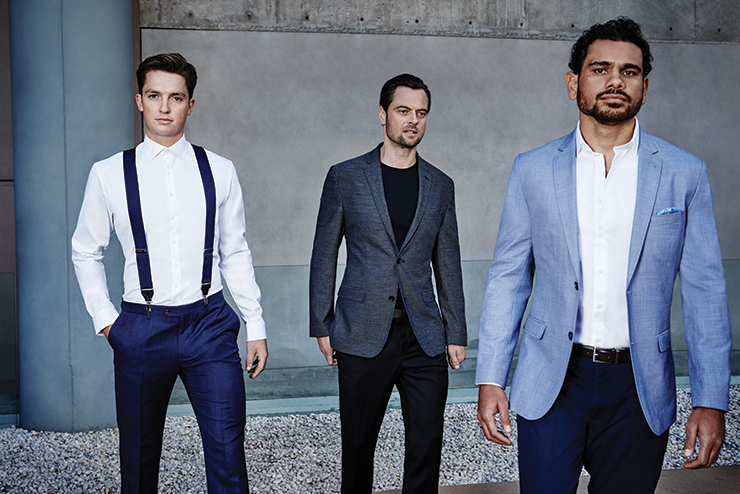 You're still a young guy – there must be a temptation to go out and have fun with your mates. How do you stay focused?
I love time with my mates. But all my friends are very respectful of my decisions, based around snowboarding and training. It is tempting sometimes though!
Is it about having balance?
Balance is key. Enjoying other interests and opportunities is important. Getting some time back home in Australia, it is always a nice place to unwind in between travel for me.
Does it help to have other interests outside of snowboarding?
It's very important, it makes my work more enjoyable when I get to mix it up with other interests.
You must be pretty busy. But what do you like to do when you're not training or competing?
I am interested in aviation and photography. I enjoy both of those as much as I can in free time.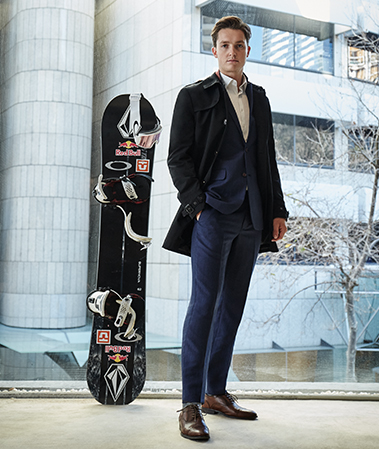 You had the honour of leading the Australian team at this year's Winter Olympics in South Korea. What are some of the qualities that make a good leader?
On a world stage like the Olympics it's important to be passionate, ambitious and respectful for all of the other athletes by my side.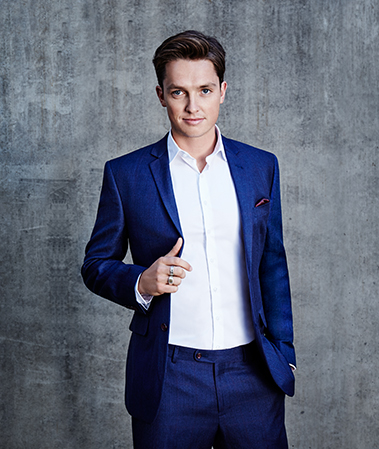 Do you think age is just a number, when it comes to taking on leadership roles like that?
Yeah, young people are passionate about their opportunities just like their older peers. Leaders also need to be nurtured and encouraged.
What's the best advice you've been given by a mentor?
My old school principal once told me: "Sometimes it's brick by boring brick". It's not always easy or enjoyable, but when you finish stacking, it's so worth it. And then you just need to start again.
And what qualities make a good mentor, in your mind?
To lead by example to inspire others and to seek and encourage excellence in oneself and those around you.

Who are some of your mentors?
Mr Kenny, my headmaster at Tintern School, and my parents. They have encouraged me to be an individual, to express myself and showed me the importance of hard work in achieving my goals.
Do you have any style icons?
A$AP Rocky. He hasn't let other people's opinions change what he believes is stylish. But I also think that everyone is different and should try and develop their own style.
Are there any wardrobe items you can't live without?
A suit – because I just love wearing them. My denim jacket or a warm coat – because I spend a lot of time in cold places – and I never travel without my red boxing gloves for training.
Got any key goals for the future?
To be the best I can in my profession, enjoy the ride along the way and leave a legacy for kids to see – and that helps them believe they can do anything.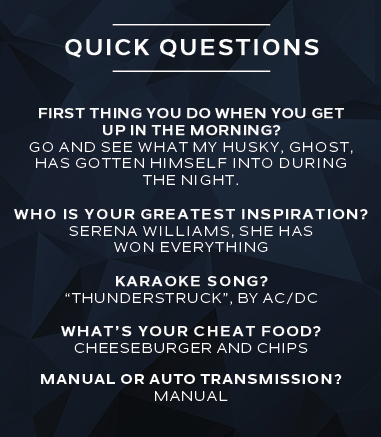 Posted on March 5, 2018