At just 25 years old, Sam Cane is already one of the most respected rugby union players...
not just in his native New Zealand, but around the world. Playing at an international level, he has learned that taking on leadership roles, building a strong team and staying focused are keys to tackling not just the competition – but his own personal goals, too.
Did you ever dream you'd be a professional athlete?
Yeah I did. But more that I dreamt about playing rugby for New Zealand than becoming a professional athlete – getting paid would've just been a bonus.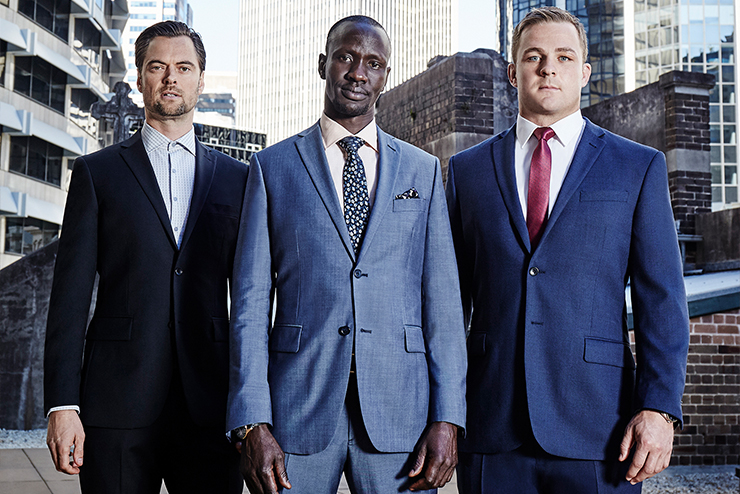 What makes a good team?
That every individual in the team realises that the team comes first. It's about having belief in themselves and what the team can achieve and an attitude of never ever giving in.
And what does sportsmanship mean to you?
Showing the opposition respect. You do that on the field by playing hard and off the field by putting the result to one side and taking time to chat with the opposition, after the game.
What makes a good leader, in your mind?
They must lead through their performance, first and foremost. Off the field I think it's important they have a good connection with the whole squad. I believe people will also do more than is required, if they feel valued – and it is a leaders job to help ensure everybody in the team feels that way.
How do you deal with pressure to perform at your best?
I now realise that going on and performing at my best each week come down to my preparation throughout the week. So I know that if I prepare thoroughly and stick to my weekly structure then I give myself every chance of going out and playing well on Saturday.
How do you stay grounded?
I am lucky to have very humble, hardworking parents who have passed those qualities onto me. Also the people I choose to surround myself with help as well.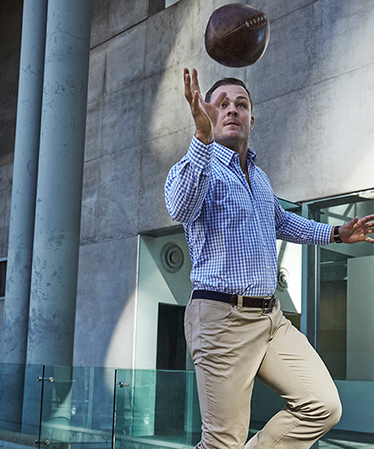 Is family an important factor for you?
Family is huge. I have two younger sisters who are both doing really well in their own lives and my parents are very supportive, they attend most games in NZ and never miss watching one if we are away. I'm very fortunate there.
Do you ever have days when you'd rather be doing anything else but training?
Absolutely, every now and then. That feeling often doesn't last long though.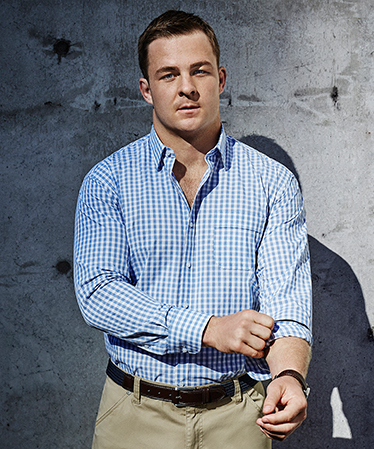 What do you tell yourself in those moments?
When I do feel that way though, I try to remind myself that there is no other job I'd rather have. I'd much rather be putting my rugby boots than my work boots!
What makes a good mentor?
Someone who possesses all the qualities you consider important. They should have some type of expertise in their area but above all they need to be a good person.
What's the best advice you've been given?
Anything that is worth it, is worth working hard for. You have to make sacrifices. You must also be willing to constantly improve yourself and take advice on board.
Being a professional athlete, is it tricky to find things that fit your body shape?
Yeah it can be, jeans are the worst – once I find a good pair I look after them!
How do you think men's attitudes towards fashion have changed over the years?
Yeah I would say men's attitudes have changed towards fashion. People enjoying looking good and the way you dress certainly helps with that.
Do you think it's important for younger guys to take on leadership roles?
Yes, because we want players to grow as people – not just footy players – and part of that is having responsibility. Giving younger players leadership roles, however big, allows them to grow their confidence and contribute to the team as a whole.
You've already achieved so much. What's left on your bucket list?
On the field, I want to win another Championship with my club and to continue to play for NZ. Off the field, my partner, who is a childcare teacher, and I are looking into starting our own childcare business.
What do you like to do in your time off?
We spend a lot of time away from home, so just reconnecting with my partner, family and friends. I also own a Harley Davidson motorcycle which I love getting out on the road for a cruise whenever I've got time.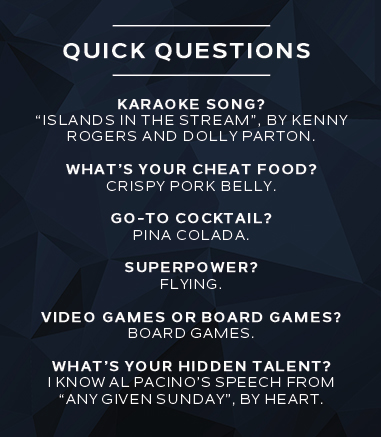 Posted on June 29, 2018