The phrase "suiting up" means something different to Mick Fanning, 35, the three-time World Surf League Champion, global phenomenon and budding entrepreneur.
But when he's not tearing up waves in a neoprene wetsuit, Fanning exhibits a fluid approach to fashion. "I like simplicity," says the pro surfer who recently launched a craft beer brand, Balter Brewing Company, with his friends. Over the years, the Tweed Heads native has benefited from mentoring, and has expressed interest in coaching the Australian team for the 2020 Olympics, the first time surfing will be included in The Games.
"We surf because we love it and you never want to lose that."
Where did the nickname "White Lightning" stem from?
The name I don't really like! (laughs) I won an event as a young kid, and the editor of a local magazine came up with the headline "White Lightning" to describe me, and next thing you know it stuck.
What is the best advice you received when you were coming up the ranks?
You get so many people giving you great advice over the years, amazing snippets of guidance. In terms of competition, it was never give up. On the enjoyment side, it's always about having fun. We surf because we love it and you never want to lose that. You need to keep that smile on your face. Everyone's an expert these days, but the best advice you get is from the guys on the tour—they know how it feels.
How would you define your personal style?
I like to keep it low-key, so you can't go wrong. I try not to be too flamboyant; it's clean, neat and all about ease. When I travel, I don't have the luxury of taking the whole wardrobe, so I pack the easiest things to wear. You look at different people, at how they dress, and you think 'I might try that'. But then there are things you think 'There's no way I could pull that off'. Some people take fashion risks. I'm not that person.
Why did you launch a brewery on the Gold Coast?
I'm obviously still a pro surfer but you need to look at other opportunities as life goes on. A few of my mates from the tour had this idea to start a brewery, so we employed our closest friends and created a beer we love. Even as surfers, we are always dealing with business, especially when it comes to sponsorship deals. In starting a company there are so many hoops you need to jump through, but we have the right team in place.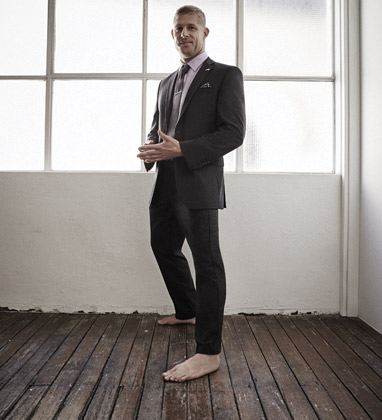 Who have been your most important mentors?
My coach for years, Phil McNamara, was always a guy I looked to and took his advice on board. But, as with any advice, you need to be pick out the pieces that are relevant to you. After all, we're all different. If you follow someone else's path, is that truly you?
You expressed interest in coaching the 2020 surf squad. Can you talk about that?
I'll be 39 in 2020 and the body might not be moving as well. The Olympics is such an amazing event, and surfing can be a selfish sport, so to be part of a team would be incredible. There are so many talented kids coming through. We've always been a strong surfing nation, and I'm sure we will have medal-worthy surfers in 2020.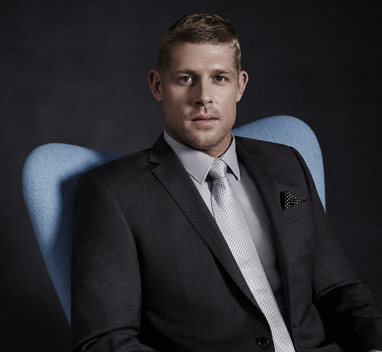 You've dealt with so many challenging situations over the years, from injuries to extreme conditions. How do you stay mentally tough?
Everyone deals with adversity. For me, I have so many great friends and an amazing family and they always have my back. I look around the world and there are people who have dealt with much more hardship than I have. I have a pretty easy life. Look at people who live in war-torn countries. I look in the mirror and tell myself life's not that bad.
What's the craziest thing you've ever worn?
Probably nothing.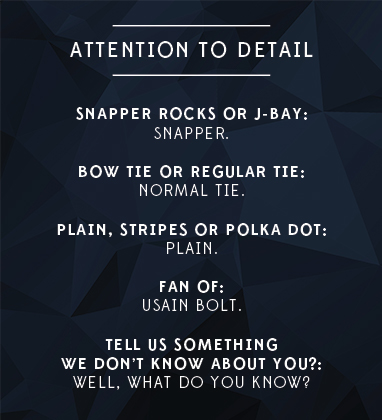 Posted on September 11, 2016