On a balmy Wednesday night, inside one of Melbourne's newest (and most stylish) bars, Longsong,
Van Heusen gathered together tastemakers, men of influence, old friends and four of the current Mentors. The goal? An evening full of life lessons and sharp tailoring — something that struck an elusive balance of style and substance. (We think we pulled it off.)
Scan through the crowd in the sleek, high-ceilinged room, and you could spot some of Australia's best and brightest. Dalton Graham, the footballer turned menswear master served as our VH insider, pulling together a familiar crowd of well-dressed men and many of their better halves. Naturally, the style was as eclectic as you'd expect: three-piece suits, textured blazers, crisp shirts and high-polish Chelsea boots.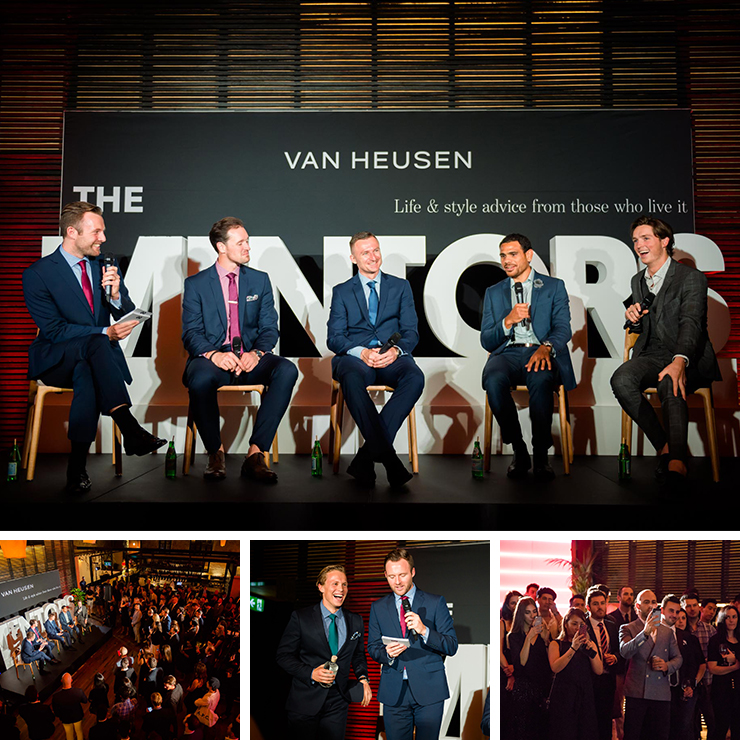 This edition of VH Mentors Sessions brought together a diverse group of men who've influenced and succeeded in sport, in business, and, of course, in life.
Scotty James is the baby-faced – but medal-winning – Australian snowboarder who won over more than a few fans with his performance at the 2018 Pyeongchang Winter Olympics.
Besart Berisha, the A-League's all-time leading goal scorer, overcame a war-torn upbringing to rise to the pinnacle of his sport.
Entrepreneur Stuart Richardson went from country Victoria to Stanford University before building an Australian empire that seeks to give back as much as it takes.
Four-time premiership player Cyril Rioli went from a tiny community in the Tiwi Islands to dominating the AFL stage as his uncle once did.
Together, the four shared their journeys, successes and lessons learned with GQ Editor Michael Christensen.
See below for our favourite words of wisdom from the night that was.
On Attitude
"People always ask me, 'Why do you smile before you drop into the half pipe?'… It's not that I'm standing there going ha-ha, this is funny. It's me taking in the surroundings that I'm in, the crowd, the amazing opportunities that I've worked for. You've got to be grateful for that."

– Scotty James

---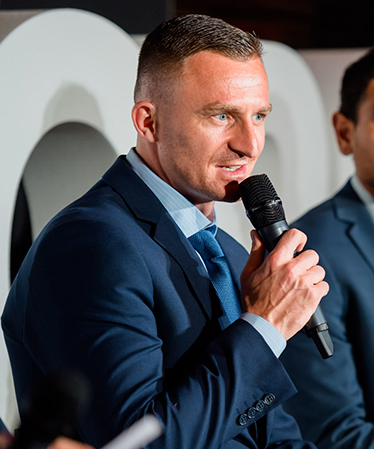 ---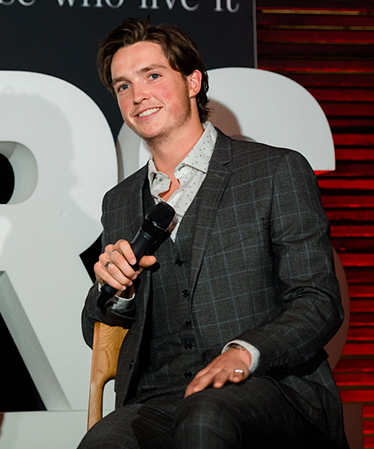 ---
On Style
"When I was younger, I saw Frank Sinatra in a suit – he looked so cool. I've always loved suits; especially when I saw my grandfather and father in them."

– Besart Berisha



"Growing up, up north, it's hot: all you needed was thongs, a singlet and shorts…but here, you want to put layers on – you want to look good."

– Cyril Rioli


---
On Business
"You need to have your purpose…If you're in it only to make money, then you're in it for a hard time – and probably a short time."

– Stuart Richardson
On Adversity
"Belief is so important. It helped me so much to move through tough times."

– Besart Berisha
---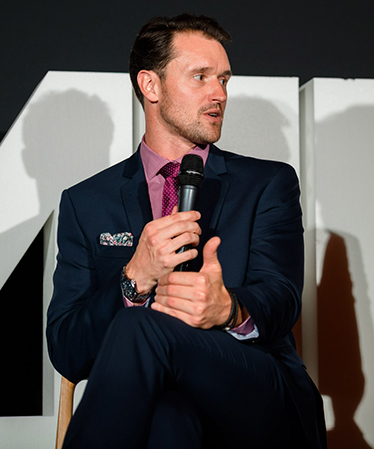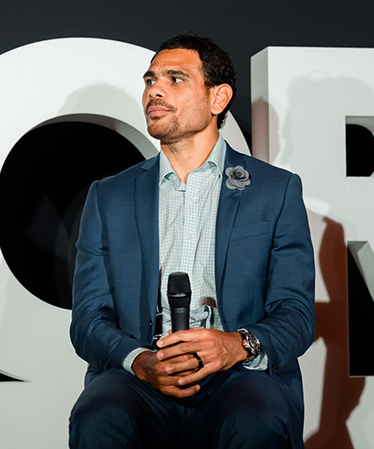 ---
On Mistakes
"Mistakes are absolutely going to be made. In Australia, we need to take more of a view that a level of failure is very acceptable. Through failure, you're learning. That's the learning opportunity."

- Stuart Richardson

On Social Media
"Honestly? I don't think social media is great for people to achieve their goals…I think people mistake what reality is, and what it's perceived as in social media."

- Scotty James

"On social media, authenticity can sometimes get a little lost…What is the substance? How is it that we can actually get more of that human connection? Leadership is about human connection."

- Stuart Richardson
Shout out and thank you to our partners who helped put together a smashing event: GQ Australia, American Crew, The Melbourne Gin Company, Kiehls and Universal Pictures.

Posted on April 5, 2018