The three-time Paralympic gold medallist on pushing himself to the limit, and being a role model for Aussies with disabilities...
Growing up in the NSW country town of Carcoar, Kurt Fearnley had never even heard of the Paralympics Ė much less imagined he would someday compete in them. But five games and three gold medals later, wheelchair racer Fearnley is now one of Australiaís most accomplished and respected athletes. If that wasnít enough, in 2009 he also completed the gruelling 96km Kokoda Trail to raise money for Beyond Blue and Movember. And while he ended his international athletics career in fine form as gold medallist and flag bearer in the 2018 Commonwealth Games, he continues to inspire others, by helping fellow Paralympians plan for life after sport as a successful motivational speaker.
Did you always know you wanted to make it to the Paralympics?
Not really mate. I knew I wanted to be the fastest, but the idea that I could be a full-time wheelchair racer in the late Ď90s Ė it was like being a unicorn hunter. It just seemed so far-fetched. I knew I wanted to invest a big chunk of my life in it Ė I just didnít understand how big it would get.
Physical training is obviously important, but how crucial is mental preparation for you?
Your resilience, your drive and your ability to stay on task Ė even though every part of your body is begging to stop Ė theyíre stronger than any muscle.
What about setting goals. Does that play a big role in your preparation?
Yeah, I write them down, I have done since I was a kid. They were really abstract as a 13 or 14 year old but theyíve grown to be more and more specific over time. But Iíve always needed goals Ė always had something I was chasing.
The Kokoda Trail is notoriously tough. Why did you want to take it on?
It was the longest, most incredible, most challenging family vacation that Iíve ever had. I went there with my cousins and brothers and we raised a ton of money Ė Iím very proud of that.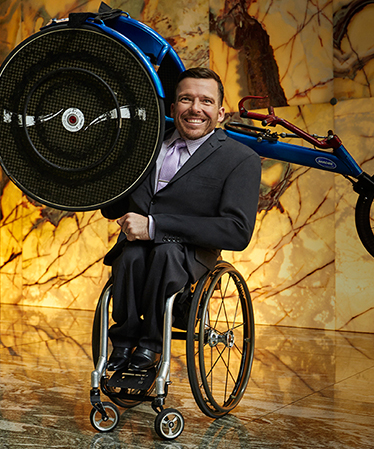 It was an incredible effort. What do you tell yourself in those difficult moments?
I speak to myself quite a lot. I know a lot of people have their doubts about positive affirmation, but itís a way to remind myself on a daily basis that I can get through those tough moments. I really find itís pivotal in dragging myself out of bed and knocking these things over.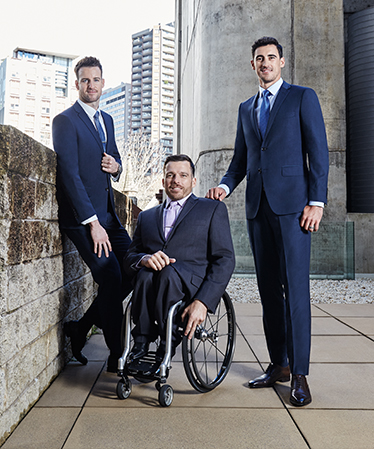 You do a fair bit of a motivational speaking, too. Do you have any tips for engaging with an audience?
Itís really about getting up there and telling your story. If you can get an audience feeling what youíre saying Ė not listening, but feeling Ė Iíve found it quite successful. They might remember remarks for a day or two, but that feeling can last a lot longer.
You also help mentor other athletes on how to adjust to life after competition. Now that you've officially retired from international competitions, what advice do you give them?
Many athletes get used to defining themselves by their performance. Itís about reminding yourself that you were more than the sport the whole time Ė so try to find the love that you felt for the sport in your day-to-day life. And don't be so hard on yourself Ė the self critical aspect of you the athlete needs the volume reduced.
Who have been some of your own mentors over the course of your career?
There was a Canadian athlete named Jeff Adams, who was world champion when I first got on the scene. He was the guy I would spend 10 years trying to beat. Every year, he would allow me to stay on his couch and live how he lived, train how he trained, eat what he was eating. That was something I took away and that I hope Iíve been able to put in place for guys who come behind me.
What qualities make a good mentor, in your mind?
The ability to have a truthful, honest conversation with people. Also, the ability to invest time, energy and care in someone Ė probably my biggest mentor is my coach. He found me in the bush, told me we could get where we wanted to go and laid that pathway out for me Ė he started coaching me when I was 14 and weíre still training together now that Iím 36.
How does it feel to be in front of the camera for the Van Heusen campaign?
Mate, Iím more comfortable on Kokoda than I am being a part of a fashion shoot. But we donít have enough people with disabilities in campaigns, let alone in the fashion industry. I remember as a kid, there were times when I would see people with disabilities on TV or in the newspaper and I related so much to it. I never even saw Paralympic sport until I was 13, so I donít want the next generation to be unfamiliar with leaders in our sporting community who have disabilities.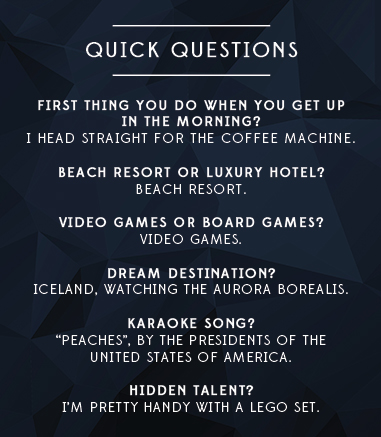 Posted on April 23, 2018