Restaurateurs and bar owners Hamish Watts and Ben Carroll are the energetic duo behind...
five of Sydney's buzziest venues: Bondi Hardware, The Botanist in Kirribilli, SoCal in Neutral Bay, The Butler in Potts Point and Della Hyde in Darlinghurst. A sixth project from Apple Jack, their burgeoning hospitality group, is scheduled to open later this year. With so much on their plates, it's not surprising these in-demand entrepreneurs change their attire over the course of a day. "I like to be more understated than showy," says WattsCarroll, his simpatico business partner, agrees: "Exactly, not too showy but sharp."
Hospitality is such a fast-moving industry. How do you stay on-trend and relevant?
Hamish: More important than trying to stay on-trend is to design places that we'd like to experience ourselves. That's the main driver for our venues.
Ben: We try to build businesses that are based on longevity rather than just fads. We want places that will stand the test of time.
What advice would you give to friends who hope to work together?
Hamish: Ensure you have boundaries and that you're not both trying to do the same thing. We split our responsibilities. Ben looks after the financial side of the business and I look after food, drinks and venue maintenance—the fun, sexy side. Then you support each other in those roles to make sure you both stick to your guns.
How do you define success?
Hamish: It might sound corny but being inspired on a daily basis is imperative to me. I want to wake up in the morning and be pumped about going to work. Making some cash is always good but being motivated is key.
Ben: Challenging the status quo motivates us but success can be measured in different ways. We employ 150 staff, and some of them have been with us since day one. We've made sure to develop them along the way and make certain they feel part of the company.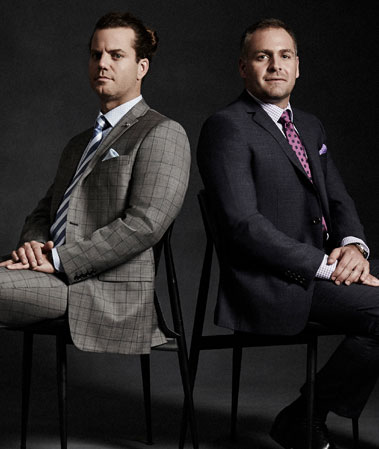 When you work in hospitality are you always dressed for the party?
Hamish: I'll often have a suit, fresh tie and shirt in the car because I know I've got something later that day. I need to pre-plan because we wear different hats depending on what we're doing at the time. I'll also have a T-shirt ready to hit the gym, but it doesn't get used much.
Ben: I tend to just duck home and get changed.
Hamish: He does three costume changes every day, on average.
What's the best advice you've ever been given?
Ben: Hamish loves the advice about celebrating the wins.
Hamish: That's true. But perhaps the best piece of advice is to have the guts to give it a go. Make sure you have a good product, naturally, but do it properly and with gusto.
Ben: My advice would be around finance, making sure that if you're taking risks, that they're calculated ones.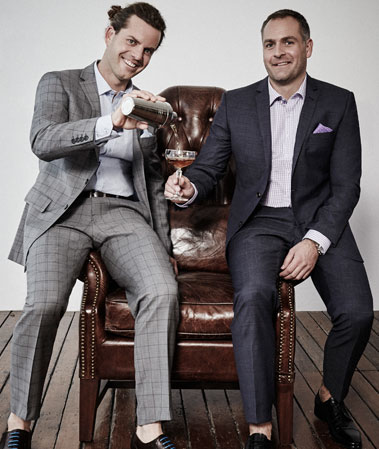 What pointers would you give young people considering a career in hospitality?
Hamish: I believe about 80% of the game is charisma, passion and drive. If you're passionate about the industry, learn all the basics and there plenty of places you can go within hospitality. It's not just waiting tables, bartending or kitchen work.
Ben: I'd add that if you are thinking of starting your own business; consult as many people as possible. Maybe they are in the industry or maybe they're not, but the more sounding boards you have can only assist you moving forward.
---
To visit an Applejack venue head to: applejackhospitality.com.au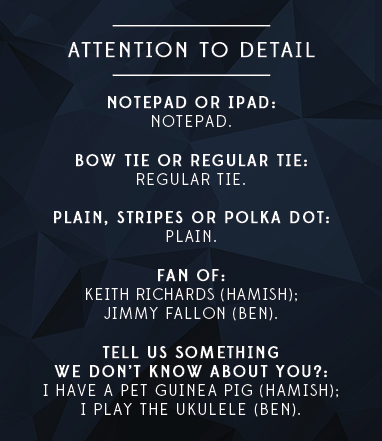 Posted on December 1, 2016