Fitted correctly, the perfect shirt makes you stand a little straighter. It opens up your chest. It accentuates your arms. Itís a crucial foundation layer for a perfect suit fit.
Think of your shirt as your bulletproof vest. Your second skin Ė you need to get it right.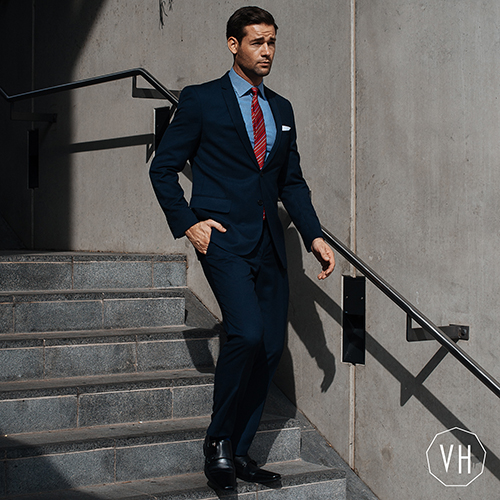 Happily, this season, weíve tweaked and tailored our business shirts so that they're sharper than ever. Now, there are more ways to ensure you can nail the look you're after.
Modern Classic Fit
Meet the new standard. We've given our classic shirt a nip and a tuck, and the end result is our most versatile yet. The Modern Classic has a masculine contemporary silhouette that that's just a little slimmer through the body and sleeve. Feel free to size up for a slightly roomier fit.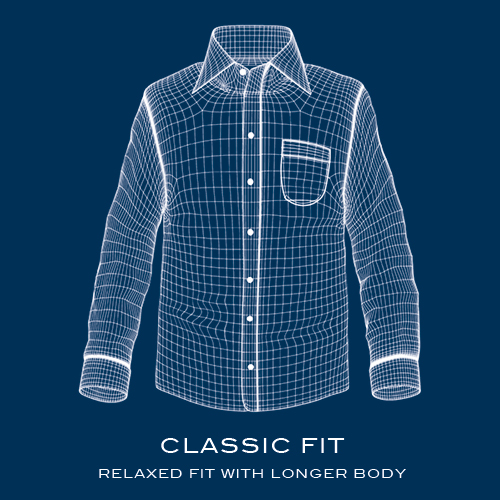 European Fit
An eternally flattering cut. Tapering down through the waist, our European fit makes for a sleek silhouette, all while emphasising your chest. The effect? Instant confidence. Itís all in the cut Ė if youíve seen seriously sartorial Italians loafing around Milano. A sure bet for the style-forward man.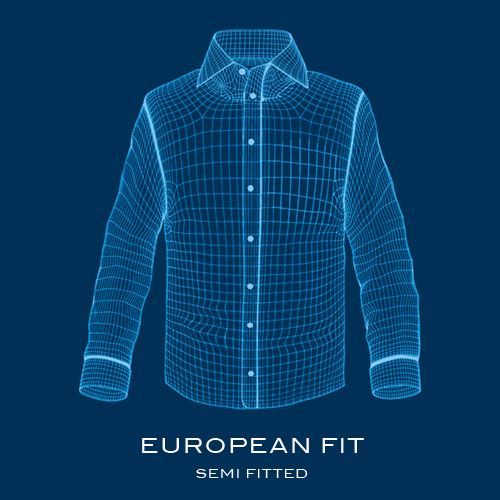 True Slim Fit
The True Slim is our most contemporary fit. Perfect for those who like their shirts snug and close to the skin, its best paired with slim modern suiting. A sharp way to show-off gruelling hours at the gym.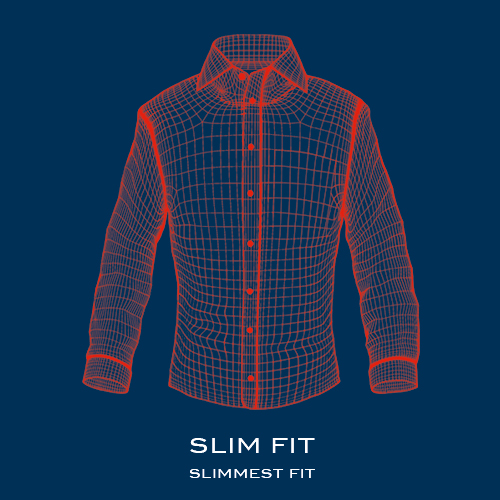 The Fool-Proof, 3-Step Shirt Fit Check
Potentially the world's most succinct how-it-should-fit guide
1. The Collar
Not too loose, not almost-strangling-you tight. If you can fit one finger between your neck and the collar, you're perfect. Two? Size down.
2. The Shoulder
Just like a suit or a tee, the shoulder seam should end right where your shoulder does.
3. The Sleeve
Unbuttoned, it should fall just past your wrist. Any longer than that, and you're risking hand-me-down vibes.
Posted on June 9, 2016