Growing up in South Sudan, Deng Adut was exposed to the horrors of war...
When he conscripted into the army as a child soldier. After being smuggled out of his home country and spending 18 months in a Kenyan refugee camp, he eventually made it to Australia at 14. He taught himself English, earned a law degree and is now a criminal lawyer and refugee advocate, who was named 2017 NSW Australian of the Year. He also runs the John Mac Foundation, in honour of his half-brother, who lost his life in South Sudan, while attempting to save others from the conflict. Adutís inspiring story is one of perseverance, humility and hope for a better future.
Youíve overcome so much in your life, already. Do those struggles make you appreciate your success even more?
I donít feel like I have accomplished anything yet. But I look back on those struggles Iíve faced and I try to make something out of them. Iím really just a young man trying to find his own way in the world.
What advice would you give young people?
My advice is simple: be yourself. Donít follow those who preach hate or violence, who try to brainwash you. You struggle when you try to copy others, so find something that you love and that has real meaning. Try your best to be yourself, and you can do anything.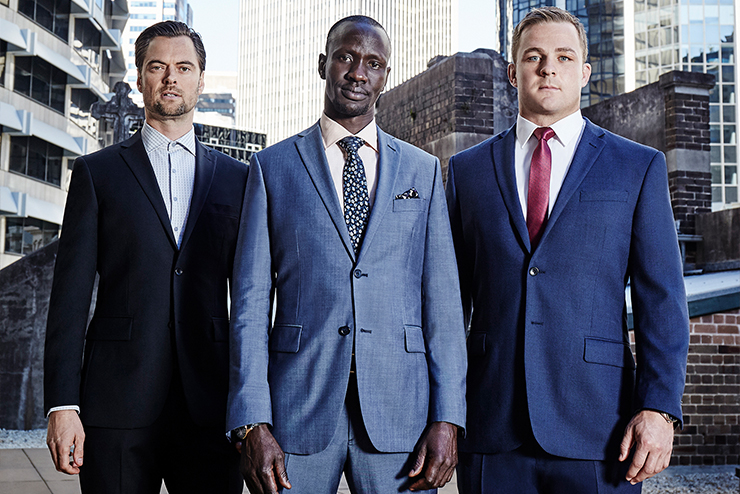 Is it also about hard work?
Yes, I think itís one of the most crucial things in life. If you donít work hard, you wonít get anywhere. And there is always more to be done. Work towards a goal and then once youíve reached that, move onto the next goal because the world is so big. Thereís no substitute for hard work.
Do you have any advice for people looking to find happiness?
I think happiness is overrated in many senses. How could I be happy when I know there are kids in Syria or even in Australia, who are affected by violence. In order to be happy, we need to look at equal opportunity for all. To be happy, you need to forget about yourself Ė be selfless and help other people. Maybe thatís the key.
Who have been some mentors, whoíve helped on your journey so far?
I have quite a few. But I always looked up to the Dean of my law school in University of Western Sydney, Professor Michael Adam. Heís a good man, a humble man, and he always inspired me to be like him. Professor Steven Freeland who is the new Dean, he inspired me to pursue environmental law to be able to help protect the future, because Iím expecting a child soon and I want them to live in a world without poison or greed.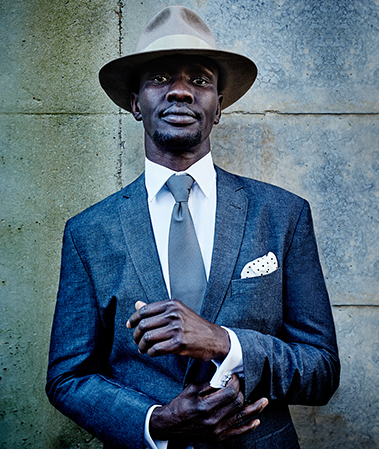 What qualities do you think makes a good mentor?
A mentor to me is someone who has humility, wit and theyíve got to have a sense of justice and honour. No matter how many times you fail, they will still come back and help you out when you need.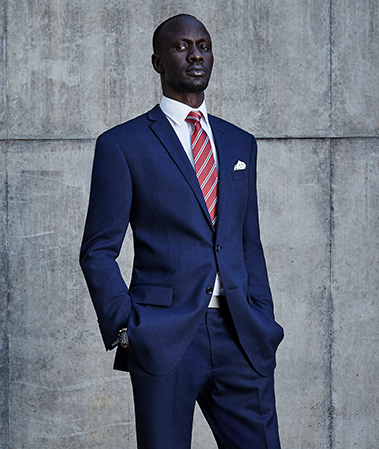 And what about being a gentleman? How would you define it?
You have to be polite, courteous, and nice to everyone. Itís about treating other people the way youíd like to be treated. Itís not about just telling people youíre a gentleman Ė you have to actually show it.
As a lawyer, you obviously have to dress a certain way, but how would you describe your style?
In court, we all wear suits and itís important to present yourself in court and respect the judges or magistrate. You canít just walk in there wearing a bad suit. For me, my sense of fashion is quite bright because it adds a bit of colour to the day Ė like a nice cup of tea. I feel like colours make you happy.
You launched the John Mac Foundation in 2016. Tell me a bit about it.
John Mac was my brother, who brought me to Australia and gave me a second chance at life. He returned to South Sudan to find work, and in 2014 he was killed in the war. The foundation helps people who are in a similar position, who are disadvantaged or not able to get a job. It gives them a chance to complete higher education and be able to contribute to the economy.
Finally, whatís next for you? What are your goals for the future?
I want to accomplish my brotherís dream of making sure that everyone is aware of the danger of war. The people that perpetuate the crimes are never held accountable, so in my lifetime I want to achieve something to change the attitudes towards war. I havenít accomplished anything until I put an end to that.
Help support the John Mac Foundation.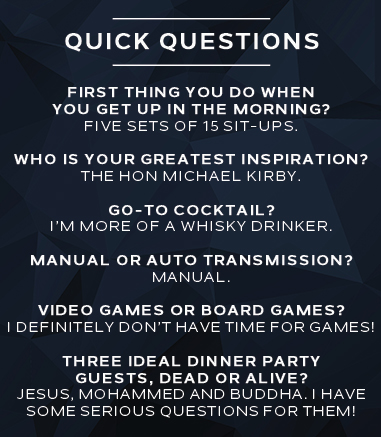 Posted on December 6, 2017