Cyril Rioliís career is the stuff every footy-obsessed youngster dreams of...
Growing up in the remote Tiwi Islands, north of Darwin, he moved to Melbourne when he was just 14 and was later drafted by the Hawthorn Football Club in 2007. The following year, he was instrumental in the clubís defeat of Geelong at the 2008 Grand Final Ė the first of four he has since played in. After winning the Norm Smith medal in 2015, he quickly cemented his reputation as one of the sportís most talented and hardest working players.
Letís start at the beginning. What did you want to do when you were growing up?
Growing up on the Tiwi Islands, I loved my fishing so I wanted to be a fisherman, actually. But I loved football as well Ė I always wanted to be a footballer and thatís what Iím doing now.
You moved to Melbourne when you were pretty young. Was that a tough adjustment?
Yeah, moving away from home when I was 14 to go to boarding school in Melbourne, I found it very tough Ė especially coming from the Tiwi Islands, which is made up of 2500 people. But the support I had back home really helped me throughout that time.
Footyís in your blood Ė whether itís your dad, Cyril Rioli Jr, your uncle, Michael Long, or your cousin, Daniel Rioli. Did they help inspire you to follow your dream?
Yeah, my biggest inspiration would have to be my dad. Growing up, I was fortunate enough to watch him play and have him teach me the ropes about football, so I always looked up to him. I also always had my cousins around, so Iíd be playing backyard football with them, and I used to look up to them, too.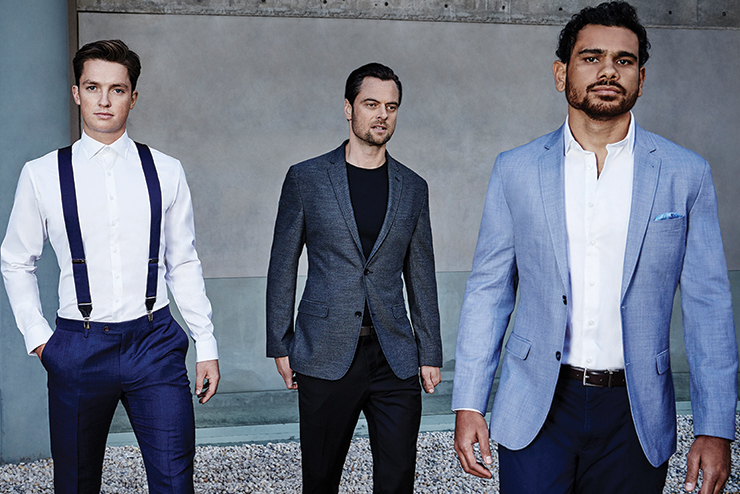 Does it help having family in the league with you?
Yeah, itís awesome. Weíve got four family members Ė two each on the Long and Rioli side Ė so itís good. For a couple of years I didnít really have family in football, so itís nice to have them in the league. But itís also good to continue the Rioli and Long name.
Youíve played four Grand Finals, so far. How do you prepare for big games like that?
The coaching staff always say to treat every game the same. It sometimes gets a bit heated out there on the field in big games, but youíve just got to prepare as you would for a normal game, and do the same things youíve been doing throughout the season.
What do you think sets a great player apart from a good one?
Consistency is one. You definitely need to have that to compete week to week and playing the best you can. Leadership has to be a stand-out on and off the field.
Youíve had a lot of success in your career Ė how do you stop it going to your head?
I think the key to staying humble has a lot to do with the people you have around you. Iíve got my family, my wife, my parents Ė the people around me really keep me grounded.
What do you think makes a good mentor? And whatís some of the best advice youíve been given?
For me, a mentor is someone that does everything right and really leads by example. And some of the best advice Iíve gotten is to have fun, especially when youíre playing football.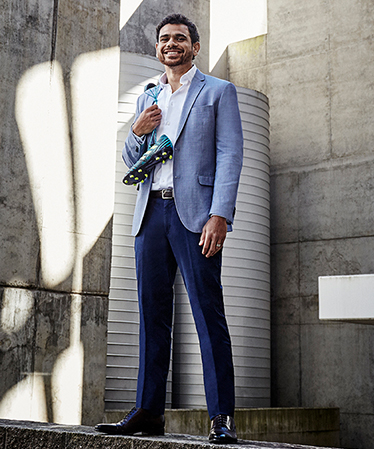 Youíd also be a mentor to a lot of young kids who want to get into footy. What would you tell them?
Bit like the advice I got Ė always have fun. But the number-one thing is to always practice your skills and get the little things right that make you a really great player. And always be nice, and treat others how you wish to be treated.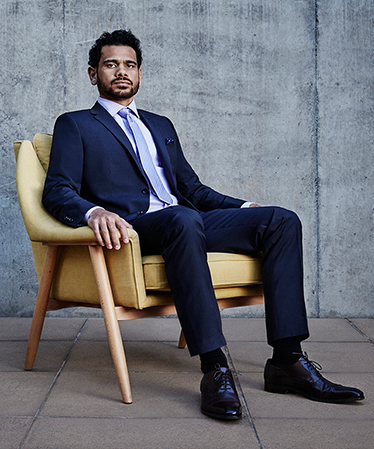 How important is it to have interests outside of footy?
Itís definitely important to have interests outside of football. Footy doesnít last long, so with Hawthorn, they definitely push you to do some sort of course or trade as a backup plan, so youíve got something to fall back on. Footy canít be everything Ė you do need something just to escape because it can get a bit too much sometimes. I enjoy rugby league, so I watch a lot of that Ė probably more than I watch football, actually.
In terms of style, do you have a go-to look?
Being in Melbourne, Iím usually in trackies and a jumper. But back up north, itís shorts, thongs and a T-shirt. Itís pretty rare that Iíll get into a suit, but I definitely enjoy dressing up, every now and again Ė so I try to go a little bit all out.
So whatís next for you? Have you thought much about the future?
Yeah, Iíd like to go back home and work with young indigenous kids Ė help give them a better life.
Posted on October 3, 2017