Itís hard to imagine a greater challenge than serving on the front lines in Afghanistan...
But overcoming adversity has become a defining characteristic not just of Curtis McGrathís career with the Australian Defence Force, but of his life. McGrath was hit by a mine blast on duty and subsequently lost both his legs. But even that could not hold him back. He has since become one of the countryís most successful Paralympic athletes, winning Gold as a canoeist in the 2016 Rio de Janeiro Games, and since becoming an ambassador for the upcoming 2018 Invictus Games. His life is a lesson in not just how to face setbacks, but triumph over them.
Tell me a little about why the Invictus Games are so significant.
Sport has played a huge role in my recovery and the Invictus Games are a perfect place to showcase just how good sport can be to help our wounded, injured and ill. It also is great to be able to show how amazing our service men and women are at overcoming adversity.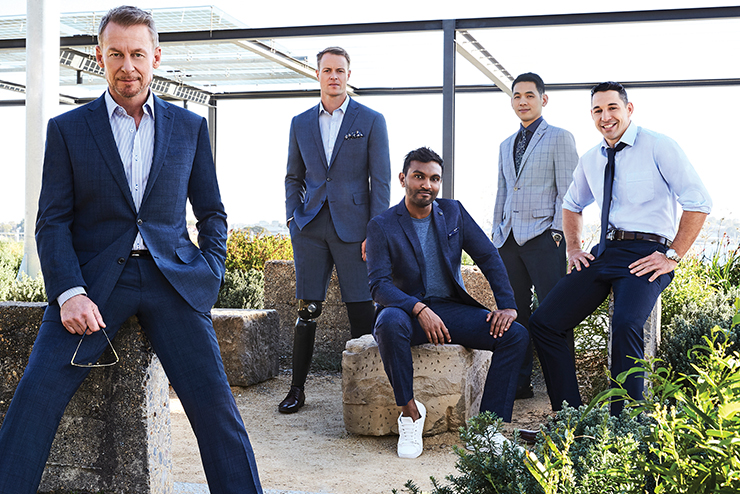 Whatís the sense of camaraderie like, among the competitors?
All of the athletes have a unique story but there is great respect and admiration for the adversity we have overcome. We make life-long friends at the games and it is a great place to share our tips and tricks to dealing with our injuries.
Being injured while serving, how important has it been for you to have that support from people whoíve had similar experiences to you?
It is great to learn from the other veterans who have been through the process of becoming an amputee or a disabled person before I was injured. They have a wealth of knowledge in the everyday hurdles of dealing with a disability.
What was some of the best advice or motivation you had during your journey?
Donít let the disability become you. If I own the disability I can avoid it bringing me down and dictating my life.
Do you enjoy the opportunity to pay it forward and be a mentor or inspiration for others?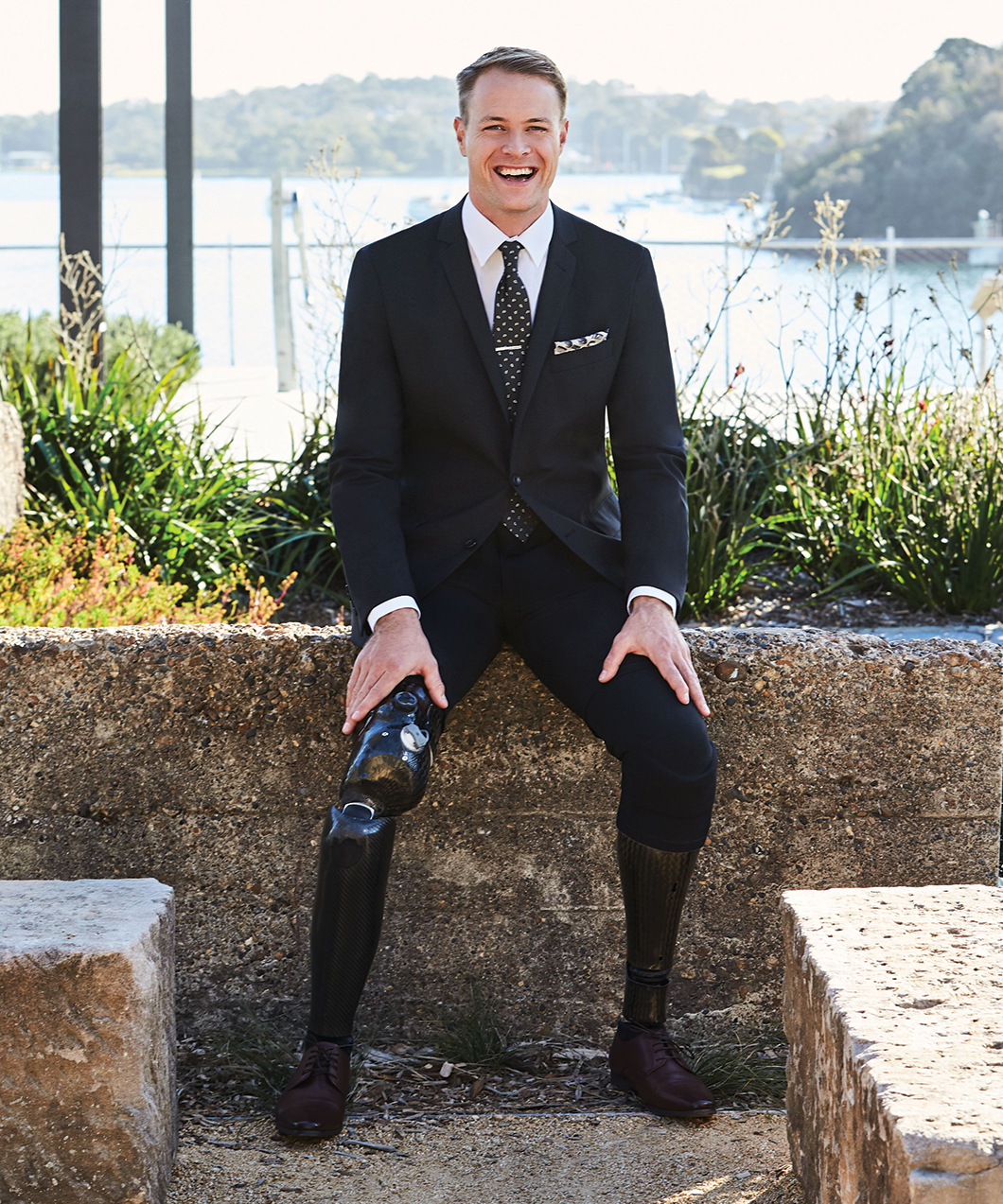 It is weird to think that people look up to me for inspiration, it wasnít long ago I was just the run-of-the-mill soldier wearing the uniform, so itís a huge change in what is going on in my life. Itís pretty cool.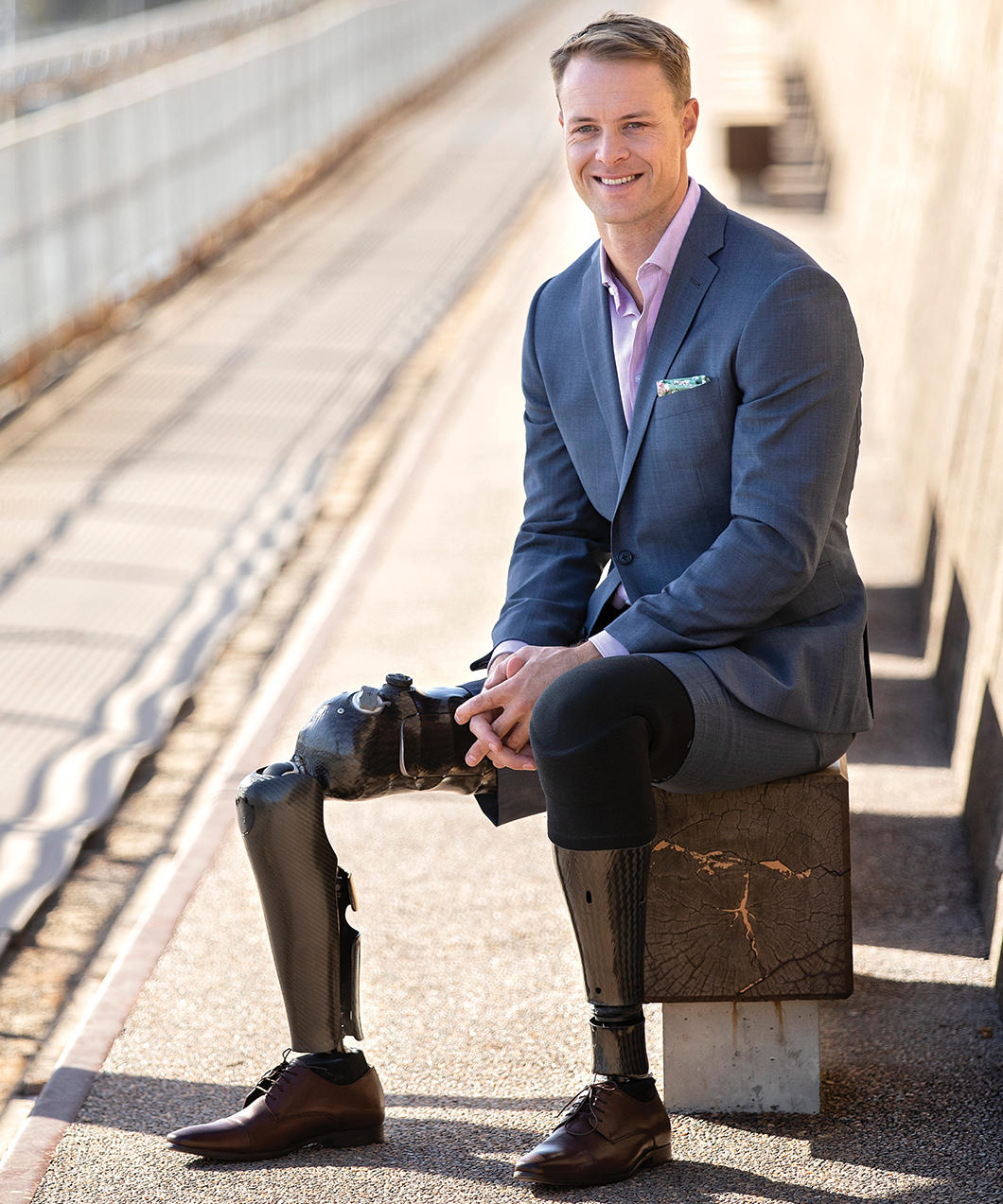 Have you had the chance to meet Prince Harry yet?
Yes, heís a top bloke and really easy to talk to. Itís great to have someone like him being such a champion for the veteran community. He has served on the front line in Afghanistan, so he knows firsthand what work is like.
Is it heartening to see people in his position, giving back?
Yeah, of course. He has such a massive profile and whenever he does anything he draws a lot of attention and itís great that the Invictus get some of that exposure.
How have your own personal setbacks helped you as a competitor?
Not completing or being unsuccessful in a goal does not mean failure, it only means that, that round you werenít ready. There is a lot to be learnt from that and I think it makes learning so much easier when that happens, because you know what not to do or where to improve next time.
Youíve been hugely successful in a sporting capacity. What have been some of your proudest achievements during your career?
When I got to Rio for the Paralympics, it started to sink in what I had achieved in four years. When I won gold there I felt like I was on cloud nine it was an amazing feeling to know that all the goals I had set I had achieved. But my proudest moment was when I got to carry the Australian National Flag in the closing ceremony at the Paralympics, that feeling tops all the rest.
If people watching at home could take one lesson from the Invictus Games, what do you hope it would be?
It would be to give sport a go, because it has truly helped me get to where I am today. If we can all live a healthier and more active lifestyle we know that it will better for everyone involved.
What does it mean for you to be part of the Van Heusen campaign?
Van Heusen is allowing people to get to know me better, away from my sport by using fashion and style. It does feel good to put a suit on and feel like youíre going somewhere, and I think Van Heusen is doing that for everyone who puts on a suit.
What qualities do you look for in a great suit?
Fit is the main thing I look for. Being a tall guy and having a kayakerís body means my shoulders are wide and my torso is long. Those two donít really go well when trying things on.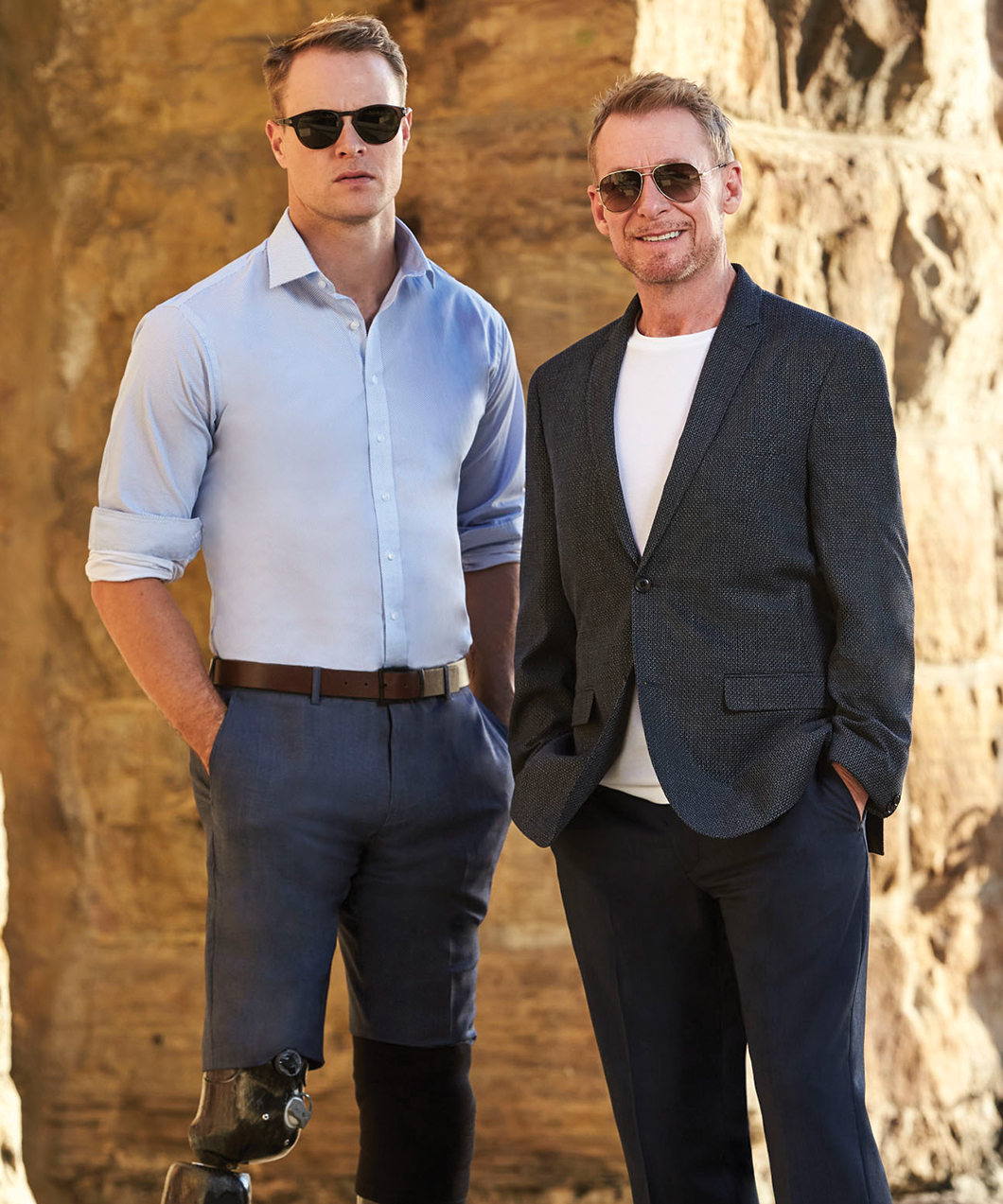 How important is it for you to set goals?
Massive. If I didnít set goals I wouldnít be Paralympic Champion.
Do you have a mantra you tell yourself before you compete?
Not really, I just try and remember my technique as I race down the course.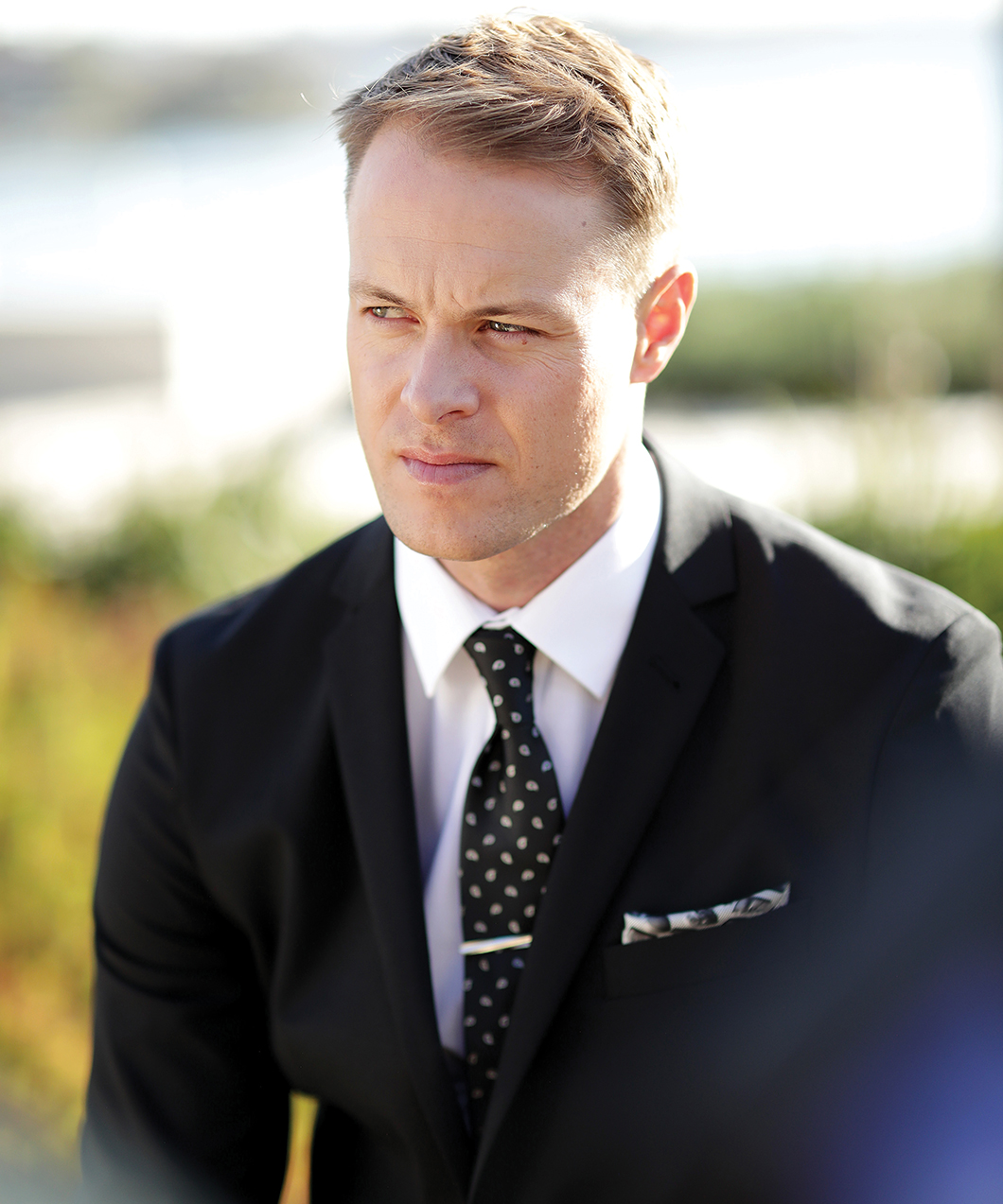 If you could tell yourself one thing, back when you were recovering from your injuries, what would it be?
That I have the talent and drive to do it. Itís hard to know what youíre capable of when your laying on a hospital bed with legs missing and no idea what to do next.
How do you deal with self-doubt, when competing?
Iíve never really had self-doubt when competing because if I lost it meant someone did it better. I believe that Iím not afraid of losing, just as long as I have a chance to learn from it.
How do you keep pushing yourself, when youíve already reached the pinnacle of the sport?
To win one medal is great but no one wants to be remembered as a one hit wonder. Plus I love competing itís a great feeling when youíre half way down the course and crowd is cheering and the wind and water is splashing about. Makes you feel alive.
Posted on September 11, 2018