There's one distinct advantage to having opposing seasons...
to the northern hemisphere: the chance to scope-out what the world's best-dressed men are wearing, seasons ahead. Here are the men who nailed summer style – and the moves you can steal.
Ryan Reynolds
Mr Reynolds knows a cardinal summer style rule: blue is king. Smart blue chinos will serve as a reliable foundation for all your downtime looks. They're capable of smarting up box-fresh sneakers, and dressing down a simple oxford shirt.

---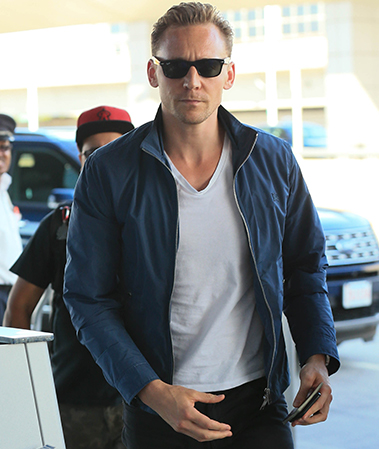 TOM HIDDLESTON
David Gandy
How far can a tan and a perfectly fitted tee take you? Very. Gandy is a master at mixing high and low. Here, that means an easy tee and tailored pants. The tuck takes it to another level – just ensure your pants sit right at the waist, so you're more Gandy, less dandy

---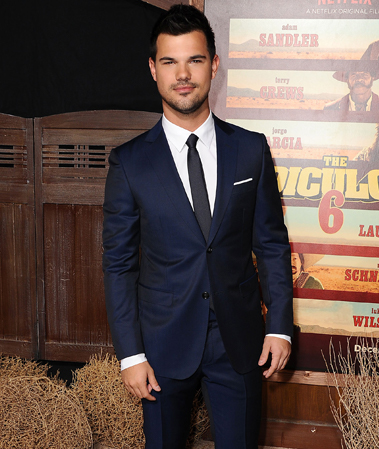 TAYLOR LAUTNER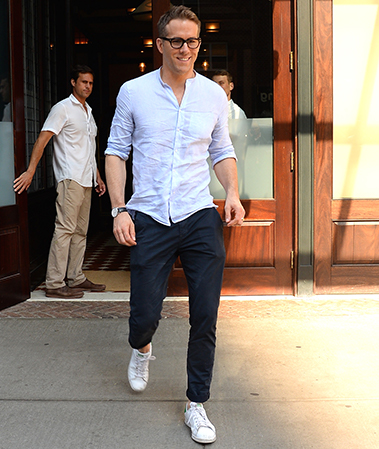 RYAN REYNOLDS

---
Tom Hiddleston
When the weather warms up, every layer you wear takes on more importance. Tom Hiddleston gets this – he lets his perfect lightweight jacket carry his otherwise low-key outfit. Pair an easy Harrington or bomber jacket with a simple tee and fitted denim for all-situation off-duty looks.

---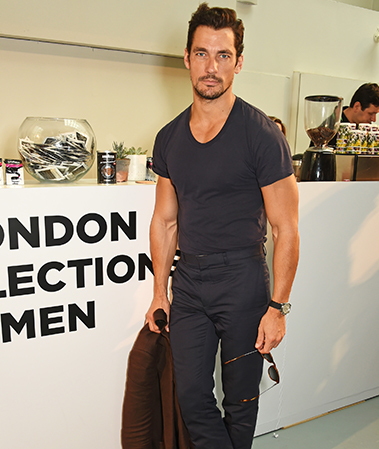 DAVID GANDY

---
Taylor Lautner
Regardless of the season, a man's go-to formalwear starts and ends with a perfect navy suit. While we're hardly endorsers of Lautner's filmography, his look here is exemplary: a slim-cut suit, an in-proportion tie and a minimalist pocket square for a pop of interest.

---
Posted on December 16, 2016