Back in August, after more than 18 years and 300 games, Billy Slater announced he was hanging up the boots and retiring from football...
Throughout his career, the Queensland-born Melbourne Storm fullback has not only established himself as one of Australiaís most successful sporting figures, but one of the countryís most beloved, too. Here, we pick his brain for the lessons heís learnt along the way.
When did you know you wanted to play professional rugby league?
Ever since I can remember. I grew up in far-north Queensland, which is a rugby league area, and my father was a coach, so I played all my childhood. I always wanted to be a football player.
Are you big on setting goals?
I had dreams and ambitions when I was growing up, but I wasnít one to write them down and put them on the fridge. As you grow up and go through your career, youíre probably a little more measured with your goal setting. I try not to look too far down the track. I try to keep it simple and short term.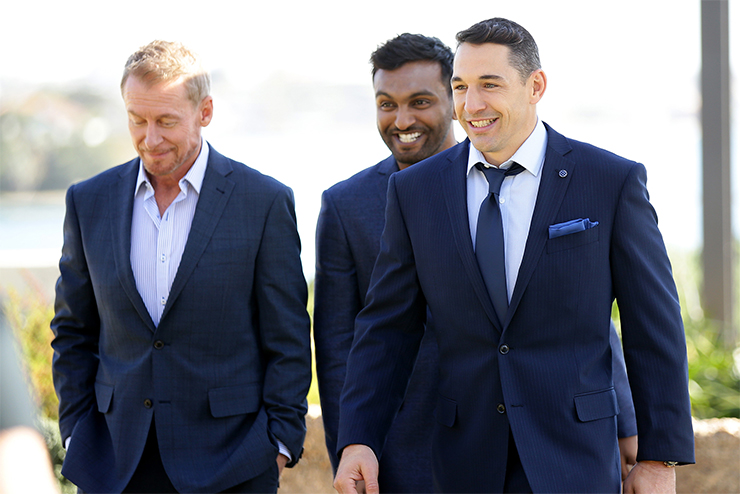 What sets a good player apart from a great one?
I think the difference between a good player and a great player is how long they sustain that performance. A lot of people can play really well for one game, for one season, but to do it through a whole career and through a number of years back-to-back, thatís what makes a great player.
Whatís some of the best advice youíve been given during your career?
Iíve been given a lot of advice Ė and some constructive feedback, too! But there was a saying on the wall when I first got down to Melbourne and it really resonated with me: ďIf not me, who? If not now, when?Ē Iíd never played in the NRL before and if it wasnít going to be me, I knew it was going to be someone else. And if it wasnít going to be now, when was it going to be?
And what advice would you give someone who wants to follow in your footsteps?
I think the most important thing is to be passionate about what youíre doing, and just give it everything. There are a lot of sacrifices to be made to be successful in any sport or occupation, so youíve got to be willing to sacrifice to go out and achieve success.
What qualities make a good leader?
The most important thing for a good leader is to perform their role within the team. When Iíve been captain, Iíve been a leader within the team and Iíve made sure my performance was up to scratch. You canít expect others to go out and do things youíre not prepared to do.
And what about a mentor?
I think a good mentor is someone who can adapt to someoneís strengths and weaknesses. Not everyone has to play the same role. A good mentor is getting the best out of someone and helping them on that journey.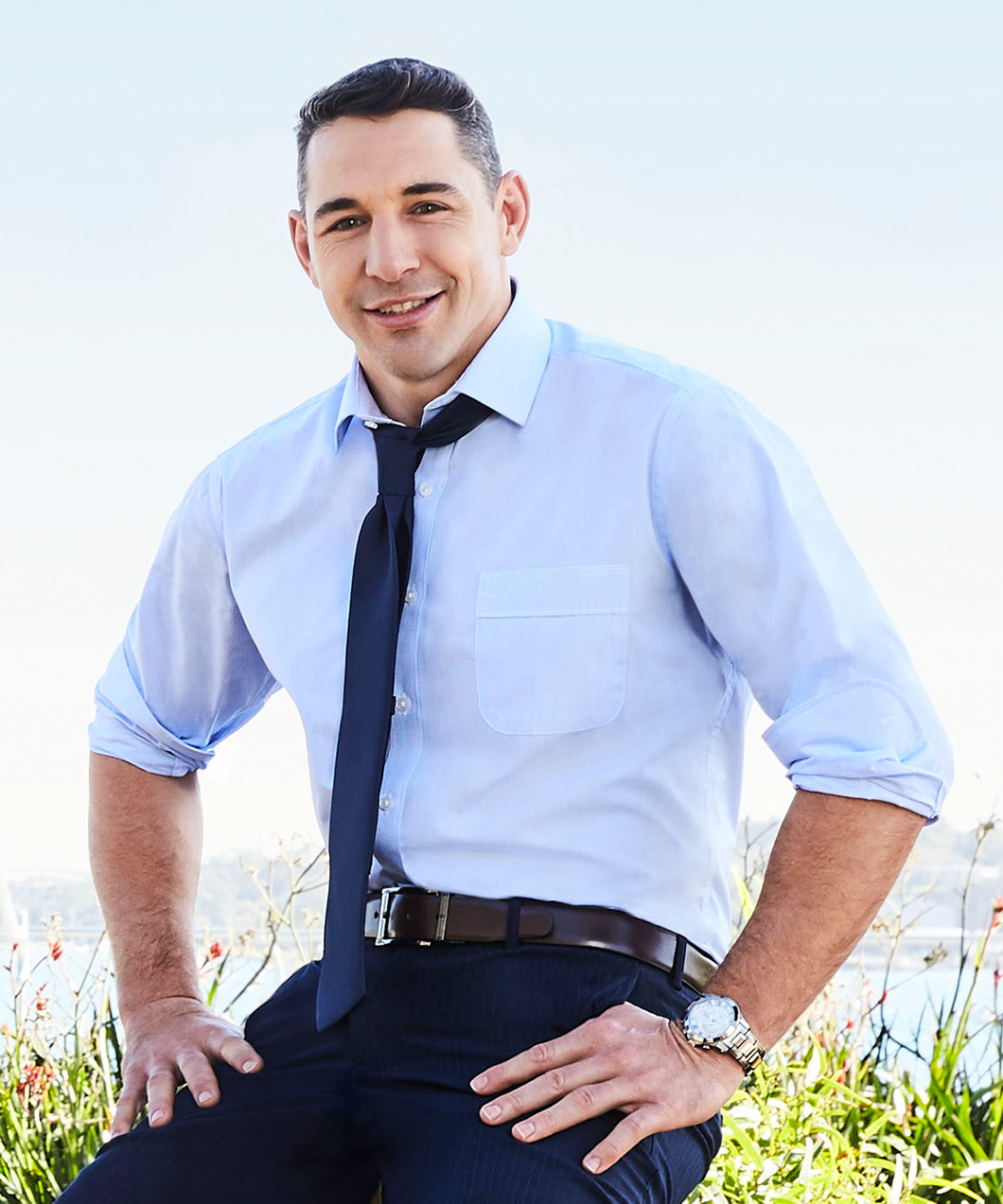 Youíve done so much throughout your career. What are some highlights?
Iíve been very lucky to have achieved so many great moments. But I canít go past my debut game. I was 19 years old and the first time I got to put on a Melbourne Storm jersey in the NRL was a super proud moment for myself and one Iíll never forget.
Whatís given you the drive to keep pushing yourself?
I really donít know the answer to why Iíve continually pushed myself to get better. But itís always been me. Iíve always wanted to improve on my skills and become a better player. Iíve never really looked back and reflected on what Iíve done in the past. Itís just something that is a part of me, that just wants to continue to improve.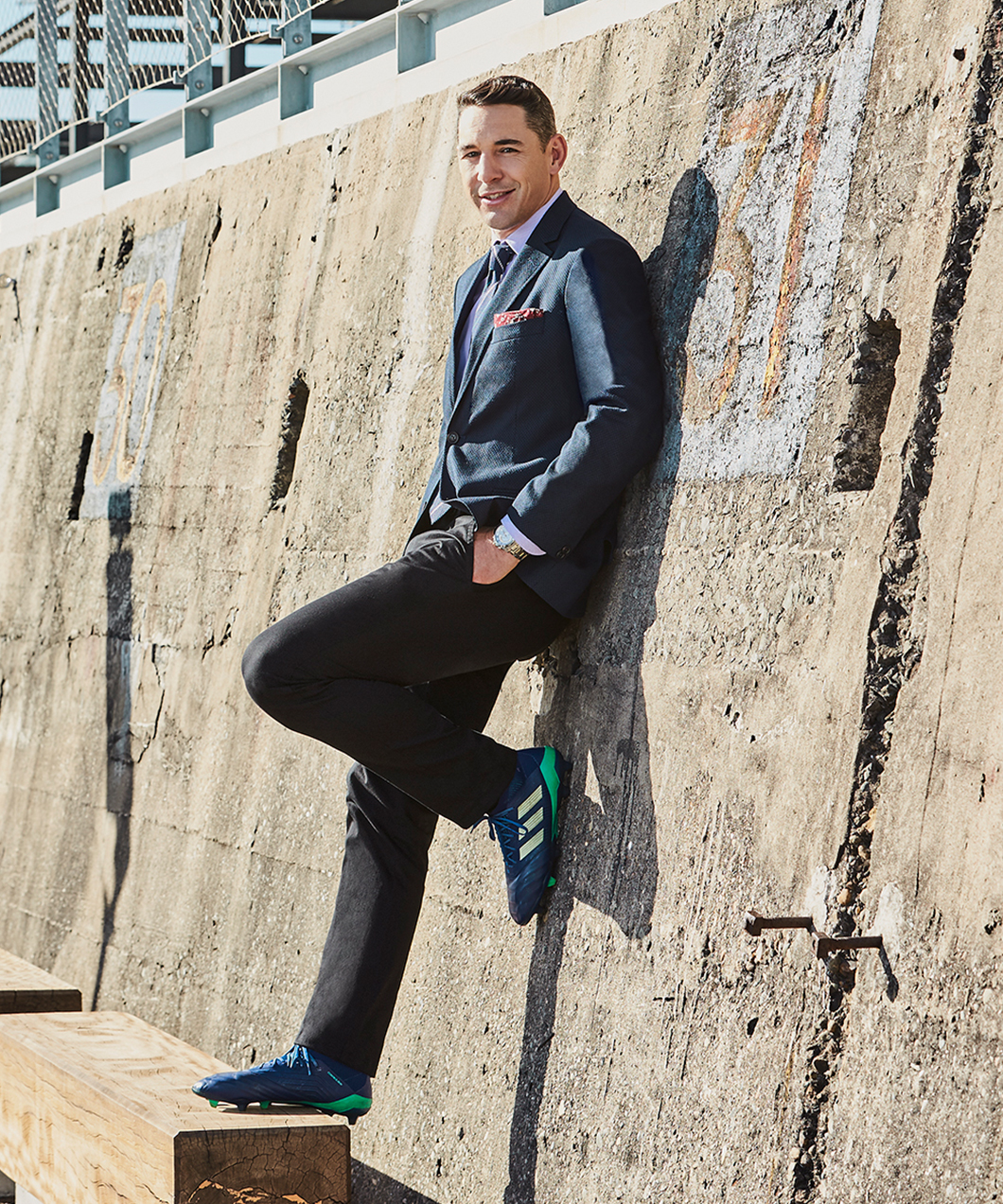 And what about self-doubts Ė how have you handled those?
Iím pretty lucky that Iím a confident person and I donít have to deal with self-doubt too much. Iím confident in what I can bring to a team and what I can achieve on the football field. The one time I did have a bit of self-doubt was when I was coming back from injury and I didnít know whether my body was going to let me play at the standard my mind wanted to play at.
How do you juggle home life and work?
Balancing between work and home life is a constant battle, not just for athletes but for everyone. But I look at my position and what I do as a privilege, and Iím very grateful for the opportunity. Looking at it with that perspective, it certainly helps. And Iím very fortunate that sometimes my family can come along with me on the journey and enjoy the good times as well.
How does it feel now that your hanging up the boots, and retiring from football?
Iíve played in the arena for about 18 years now and itís been a hell of a ride. Iíve really enjoyed it. But the time feels right.
Whatís next in the life of Billy?
Iíd like to stay involved in Rugby league. I enjoy working with and developing players. I also have a passion for breeding thoroughbred horses.
Will you continue to be involved with Melbourne Storm?
Yes, Iím fortunate to have that opportunity.
Who have been some of the figures whoíve inspired you during your career?
Iíve draw inspiration from all sorts of people and things. My father gave me inspiration when I was growing up; Allan Langer, I looked up to him when he was playing for Queensland; my coach, Craig Bellamy; and my teammates.
Away from the field, how would you describe your style?
Iím happy to wear shorts and thongs, or jeans and work boots, going down the farm. But Iím also comfortable throwing on a suit and tie. It really doesnít phase me what I wear, as long as Iím comfortable.
What makes a good suit, in your opinion?
I like a suit thatís tailored and fitted to myself. My favourite race day would be the Cox Plate at Moonie Valley Ė I love my horses, love getting along to the race days Ė so changing it up and throwing a bit of colour in there helps, too.
What would you tell someone who would like to get into professional rugby league?
Passion and hard work.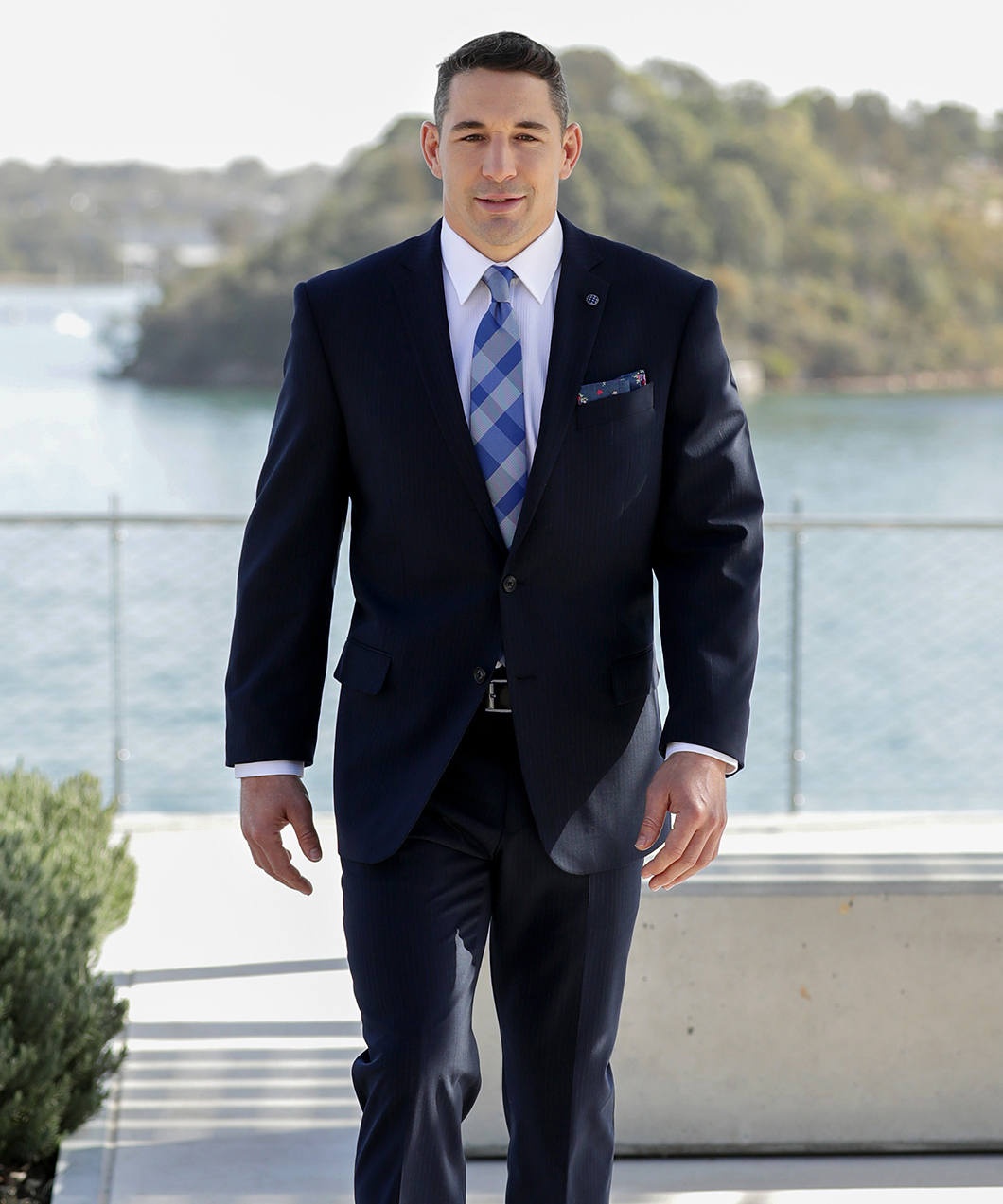 Do you have a motto or mantra you tell yourself in those moments of self doubt?
In moments of self doubt I revert to practicing my skills
What do you know now that you wish you knew, starting out?
Iím happy with how my career has transpired. If I knew back then what I know now, I may not have been the player I was when I started.
How do you hope people remember you?
Thatís for others to determine. I know Iíve become the best player possible.
Posted on September 30, 2018