The A-leagueís all-time leading goal scorer, Besart Berisha is a name youíve likely come across in a headline or two...
His superior on-field skills, scoring some jaw dropping goals and off-field dedication to his sport has captivated the nation, time and time again. Now with four A-league grand final wins under his belt it may seem like itís been a straight forward path to success for the superstar striker, but thereís more than meets the eye. We chat with Bes (as heís endearingly referred to by teammates and friends) on his process, achievements and those he admires.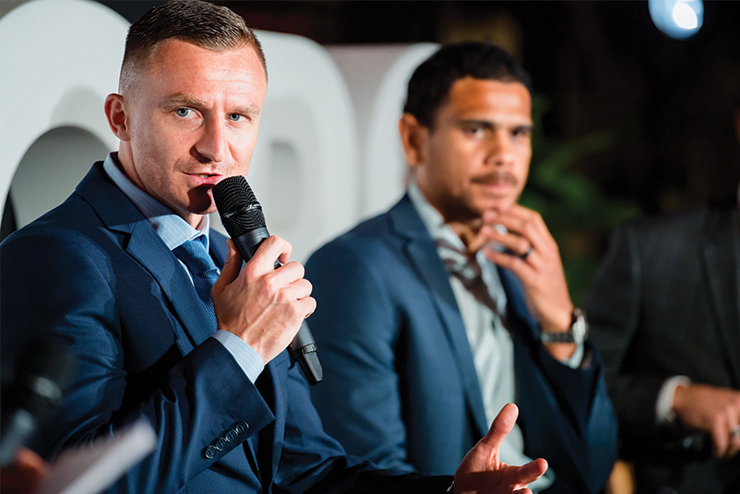 What a season itís been for you and the team! How does it feel to win your fourth A-league Grand Final?
We are the champions! What a great night that was and what a great team we had this year, we were tested with very difficult and tough moments throughout the year but we stayed strong and believed. I couldnít be happier with these achievements and my decision to come play soccer in Australia.
Congratulations on the win, itís been a successful season for you personally and for the team. What do you think got you there?
Yeah, itís all about the team and working together. As an individual you can probably only win one game but you could never win championships on your own. You achieve the big goals as a team and I think itís very important as a leader to put forward this message. As a team you can win the big goals, the trophies, the important things.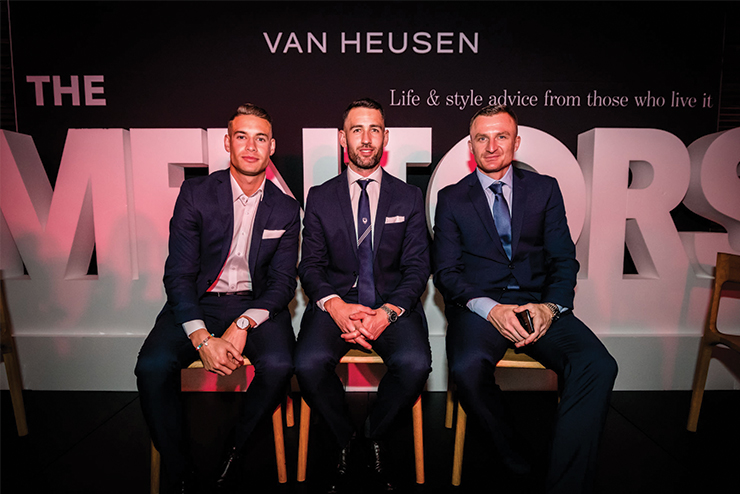 The media puts pressure on elite athletes all the time, being a seasoned playerÖ How do you handle those exterior forces, do you just block it all out and focus on you?
Handling the spotlight comes with experience, you have to make mistakes and you learn from those mistakes. I personally, have this tunnel view, I shut out everything around me because I know every game is a new game and you have to preform because you are a team player. Youíre a leader, you have to lead your team and you canít let the outside effect you because the team relies on you. You need to be ready for them. You need to shut it all out and make sure youíre ready to step up and perform for your team.
Speaking of shutting out the noise, whatís your pre-game prep like? Do you like to get around the boys in the locker room, or do you just put the headphones in and do your own thing?
Personally, Iím more the quite person in the change rooms before the games. I like to put my music on and really just try to focus, Iím already in game mode. I donít like to chat with the boys much before-hand, I just want to focus above everything. Itís the way I grew up in the game, and the only way I know how to operate. Itís something I always carry with me. Itís the type of footballer I amÖ But during the game and afterwards (if we win) is a different story, I like to get into it.
Youíre recognised as a leader in the community, a leader in your field and the sporting field as an elite athlete. What does it mean to you to be a Mentor?
Itís a privilege to be where I am. As a sport person I like to pass on a message to the younger generation who are coming up in this game. I like to share moments from my career that can help them, to prepare them for this stage. There are a lot of difficult moments and challenges which you will face as a young player. Itís good for them to know what I went through and how I got to where I am, so they can learn too.
We love to see your successes on field but taking it off field, what does Bes do on his days off? To get away from everything, whatís your hobby?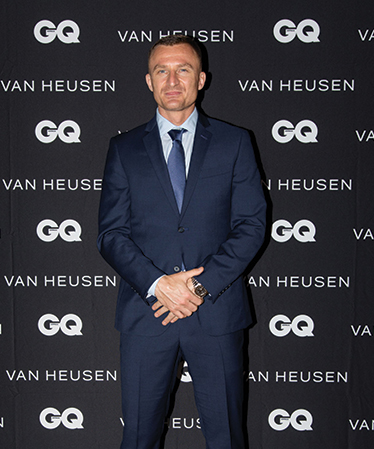 To be honest that Bes is boring. I like to spend my down time with my kids on the couch, watching movies. Iím the relaxed type, I spend time with my family as much as I can in my spare time. But, one thing I like is food, I like to go to new restaurants and explore different cuisines and cultures, with my family together, thatís a great night out for me. I just have to be careful because I eat a lot of food and my coach is always telling me to watch myself.
Finding that balance is hard, but youíve got to tell us Bes, whatís your favourite cheat meal?
Easy, itís a hamburger, a nice big proper hamburger, but please donít tell my coach. I only have one when I win, itís my treat. Lucky, we win a lot!
Who would you say is a Mentor to you?
Definitely my mum and dad. I wouldnít be able to achieve all that I have so far in football without them. I do have one particular sports person though, I am a huge fan of Michael Jordan. I love the way he works, the amount of training he did and his work ethic, I admire that and I look up to him as a sport person a lot.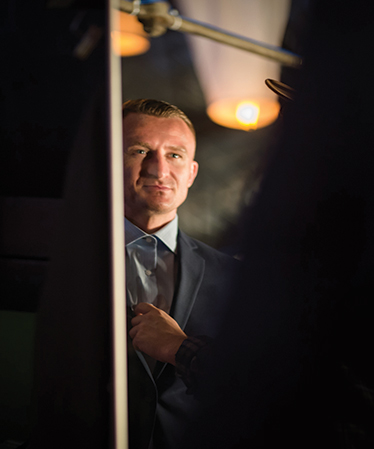 Youíve overcome a great deal of adversity; can you tell us about the experiences that have shaped youÖ
I grew up in Germany, where my family fled to after coming from a very difficult situation in Kosovo, when the war started there we had to find a better place to live. Our move to Germany wasnít easy though, as a young kid when you see your parents work hard for you, to support you, you grow up very quickly. I started playing football as a 13 year old so I could try and help support my family. At 17 years old I had to really prove myself, I had one year to be good enough to sign a professional contract at 18. Back then it was really tough for a non-German like myself to play at an elite level. To get a professional contract as a foreigner was hard so I put everything into that one year, I needed to score goals, for myself and for my family. So, I really had a dream, a dream which I wouldnít let go and kept saying train, train, train. I never gave up because I donít know what I would do without football.
Sounds like a lot of responsibility from a young age, how did you manage it all?
Taking responsibility very early on in life made me learn quickly. This life lesson was actually really important to me, I think it made me a better man, everything I learnt I saw from my family, the way life shapes you with failures and tough times. These are the moments that have made me who I am today because I donít take anything for granted, especially becoming a professional football player. I really live for this game and every day when I go out on the field I try to do everything possible so I donít regret later. This is because of where I came from and how hard I have had to work to be where I am.
If there was any advice you had for getting through those tough times what would it be?
Belief, this is something so important. Belief, this is something really special, not just in my code (football) but in every job. I had so many failures, if I didnít believe that I could do it or get back up again I would be finished a long time ago with this game, itís so important, this belief. It really helped me to get through the tough times.
Is a suit something you normally get yourself into or do you like to dress up just for special occasions?
Special occasions, thatís for sure, but I also like to wear a suit in my personal life. I am a fan of a well-fitting suit. It started when I was younger because I am a big Frank Sinatra fan, Iím a massive fan of his songs but when I see him in a suit, he looks fantastic. I want to always dress the part like him.
Posted on June 25, 2018